Learnt or natural trait: Can entrepreneurship be formally taught?
Entrepreneurship unlike other subjects has both rudiments of art and science.
"It's not magic, it's not mysterious, and it has nothing to do with genes. It's a discipline, and like any discipline, it can be learned." Peter Drucker said on entrepreneurial education.
There has always been a fierce debate of whether entrepreneurship can be taught or not, and if an entrepreneur is made or simply born. Is entrepreneurship something that is in your DNA or is it a skill that can be acquired and learnt over time? The age-old debate continues.
A certain school of thought believes that entrepreneurs are born with the natural skills and characteristics that make them cut out for business, and a contrasting school of thought argues that whether you are born in a business family or a an employed salaried family – entrepreneurs can be created with the relevant training, development and fostering.
Education has evolved far beyond the basic classroom experience. Advancements have been made in terms of capability, modifying the topics they teach and the methods in which they teach them. With a boom in the startup world and the birth of entrepreneurial ecosystems, educational institutes and universities world over have not only recognized this but responded with new age teachings and methodologies specially customized and designed to meet the requirements of teaching entrepreneurship in a classroom.
In today's start-up age, there are numerous business incubators and business accelerators that are successful in schooling budding entrepreneurs and innovators, teaching how to jumpstart and manage your own business from scratch. These are taught through mentorship programmes, boot camps, networking events, and related industry events. Similarly, if it can be successfully taught through an incubation model, why not through a systematic accredited educational system.
Entrepreneurship unlike other subjects has both rudiments of art and science. Creativity, risk-taking, confidence, leadership, networking all come under the parameters of art, while strategic planning, business acumen, marketing, accounting, management and finance fall under the discipline of science. It also involves both aspects in imparting knowledge: theory and practice. With entrepreneurship as a subject, theory is the tool required to apply it in practical circumstances. There are several esteemed B-schools and universities who teach entrepreneurship and teach it effectively, Stanford, Harvard Business School, MIT, and Babson are some examples.
A successfully run entrepreneurial programme is made up of two parts – the education imparted and the appropriate training given. In the case of entrepreneurship, the training is as relevant and crucial as the education, if not more. Practical training programmes go where theoretical knowledge and information cannot. Real life entrepreneurial skills like persuasion, negotiation, timing of a sales pitch, spotting opportunities, gaining a commercial edge and mitigating risks are of prime significance for students to truly grasp the essence of running a business and can only be gained "on the job".
Modern techniques and approaches to teaching and learning have changed the ways in which education impacts students. Classroom lectures by industry experts and guest lecturers give students real life case studies to solve in addition, mentorship programmes, seminars, workshops, international faculty visits have changed the very nature of education itself.
There has been a spike in the demand for entrepreneurial education; and this is pertinent to the current Indian scenario. It helps in creating and promoting independent businesses and firms, creates more jobs, as well as fosters innovation, thereby increasing the standard of living which in turn improves the country's GDP, reiterating the significance of entrepreneurship.
Educationists argue that if practical subjects such as medicine and law can be taught in classrooms which both require physical, practical and real life knowledge than how different is entrepreneurship? It is true that entrepreneurship necessitates a certain amount of realistic knowledge but nothing that can't be learned with the help of experts and up-to-date approaches of education. A large number of individuals keen to be the next Mark Zuckerberg or Elon Musk are seeing the power and impact of education and are seeking entrepreneurial education.
(The writer is Co-founder & Executive Director, Indian School of Design and Innovation (ISDI), Indian School of Management and Entrepreneurship (ISME), ISDI WPP School of Communications)
World
The exchange came as negotiations proceed towards a global accord aimed at helping prevent and swiftly respond to future pandemics, with a final text expected to go to a vote among WHO member states in May 2024
World
Elon Musk had announced that by the end of March, Twitter's source code would be made open source for more transparency. However, when some portions of Twitter's source code were leaked online before it was made open source, Twitter got it taken down.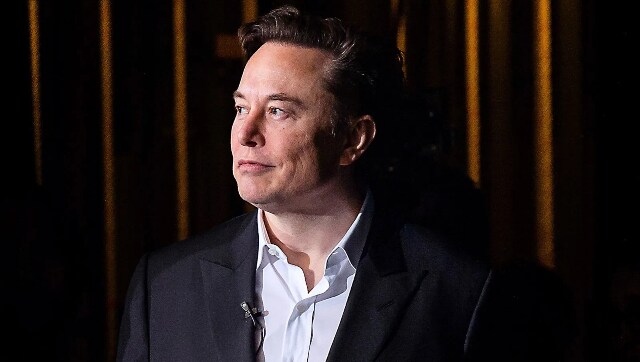 World
An open letter, signed by more than 1,000 people so far including Musk and Apple co-founder Steve Wozniak, was prompted by the release of GPT-4 from Microsoft-backed firm OpenAI