Latest Forbes rich list cements Kerala, Middle-East connection
The two newest entrants in Forbes list of richest Indians have amassed billion dollar fortunes with businesses in Saudi Arabia and Abu Dhabi after emigrating from the Southern Indian state.
If you are from Kerala, now there is confirmation that the Middle-East is the place to be if you want to make your fame and fortune. The two newest entrants in Forbes list of richest Indians have amassed billion dollar fortunes with businesses in Saudi Arabia and Abu Dhabi after emigrating from the Southern Indian state.
"Ravi Pillai, the richest newcomer on this year's list, made his $1.7 billion fortune in Saudi Arabia with his construction business, Nasser S Al-Hajri Corp," the magazine said in a statement, "and retail mogul M.A. Yusuff Ali, created his $1.6 billion wealth with his Lulu Group in Abu Dhabi.
Pillai, the son of a farmer, moved to Saudi Arabia following the failure of his local construction business. He found a well-connected local partner to fund his ambitions and has turned his construction company into a regional heavyweight that took advantage of the oil-rich region to specialise in building refineries.
The company claims to be among the biggest employers in the Middle East, employing over 50,000 Indians and Pillai has used his wealth to boost the local economy in India, investing in banks, hotels and real estate.
Yusuff Ali left India for Abu Dhabi at 18 to go to work for his uncle, according to his Wikipedia page. He started the Lulu chain of hypermarkets in the 1990s and the group has been growing at a compounded annual rate of 30 percent over the last five years, according to Forbes magazine.
Overall, India's richest 100 saw their wealth grow 3 percent (about $7.5 billion) over 2012 to $259 billion, according to Forbes. Mukesh Ambani heads the list again with a net worth of $21 billion, the same as last year, followed by steel magnate Lakshmi Mittal, who is worth $16 billion, also unchanged from a year ago.
The next two, however, did very well for themselves despite the documented struggles the Indian economy has faced over the last 12 months. Dilip Shanghvi, the founder of Sun Pharmaceutical Industries, moved up to take the bronze medal for the first time. Shanghvi was the year's biggest gainer, adding $4.7 billion to his fortune, pushing his total value to $13.9 billion, Forbessaid. Azim Premji, the founder of Wipro, was no slouch either, adding $1.6 billion to sit in fourth place with a net worth of $13.8 billion. Pallonji Mistry, the chairman of the Shapooji Pallonji Group, rounds out the top five with a net worth of $12.5 billion.
In total, there are 65 billionaires on the list, up from 61 a year earlier. More than half of those who were on last year's list saw their fortune fall, including Savitri Jindal, who lost $3.3 billion. The minimum net worth to get on the list rose to $635 million from $460 million last year, an increase of 38 percent.
"2013 was the year of the great standstill for big business in India," R Jagannathan, Editor-in-Chief of Forbes India, said. "Most of them preferred to hold back in the face of political uncertainty at home. But this standstill does not reflect the great churn within the list, where there were 15 newcomers, and many old names slipping down the list or falling off."
The top ten richest people in India are:
1) Mukesh Ambani; US$21 billion
2) Lakshmi Mittal; $16 billion
3) Dilip Shanghvi; $13.9 billion
4) Azim Premji; $13.8 billion
5) Pallonji Mistry; $12.5 billion
6) Hinduja brothers; $9 billion
7) Shiv Nadar; $8.6 billion
8) Adi Godrej; $8.3 billion
9) Kumar Birla; $7.6 billion
10) Sunil Mittal; $6.6 billion
Find latest and upcoming tech gadgets online on Tech2 Gadgets. Get technology news, gadgets reviews & ratings. Popular gadgets including laptop, tablet and mobile specifications, features, prices, comparison.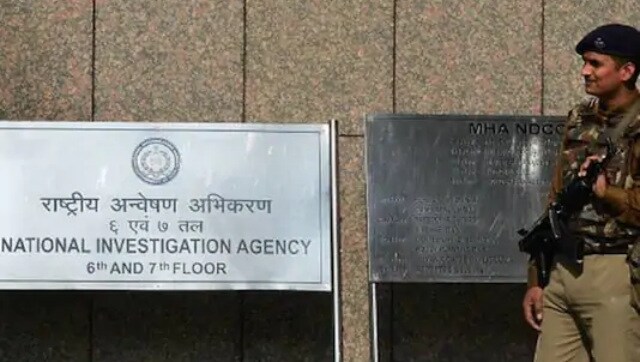 India
An NIA press release said that the agency "carried out the simultaneous raids at several locations in Ernakulam (Kerala) and Murshidabad (West Bengal)"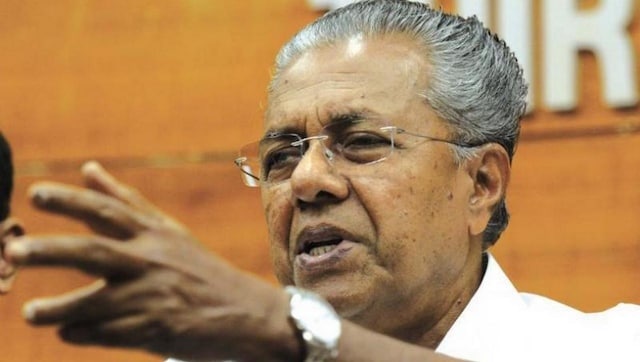 India
Responding to the Opposition, Kerala law minister AK Balan said Jaleel had not been arraigned as an accused, and that NIA's interrogation was to "seek information" as per protocol
India
Students appear for the entrance test to take admission in engineering, architecture medical and pharmacy courses across colleges in Kerala