Kumar Mangalam Birla says all is not rosy for economy, warns of near-term headwinds
Birla said rising oil prices, spiralling inflation, firming bond yields and a widening current account deficit are areas of concern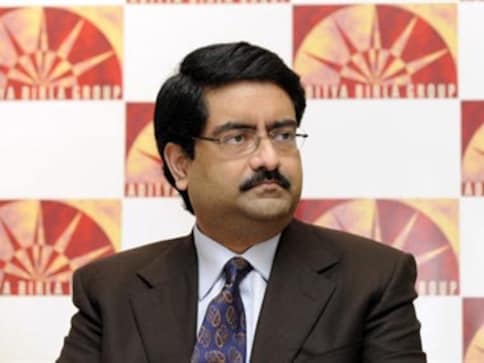 Mumbai: Industrialist Kumar Mangalam Birla on Wednesday warned of near-term headwinds for the economy saying the rising oil prices, spiralling inflation, firming bond yields
and a widening current account deficit is areas of concern.
The present positive outlook gets a bit dimmed when one views the increasing trade protectionism, rising crude prices, geo-political risks and the uncertainty about tightening monetary policies in the advanced economies, Birla told the shareholders at the annual general meeting of the group flagship Ultratech Cement here on Wednesday evening.
Noting that the economy has shown considerable resilience to the transitory effects on demonetisation and Goods and Services Tax (GST) rollout, he said infrastructure projects like Bharatmala, new airports, and metros, along with affordable housing and smart cities will stoke growth in the medium-term.
However, there are near-term challenges, he said.
"Rising oil prices and inflation, firming bond yields and a widening current account deficit are areas of concern. The ongoing global trade wards, more so between the US and China, are worrisome and will have a spillover negative effects on our economy," Birla warned.
Noting that the domestic cement industry has seen demand pick-up of late, he said after seven years the industry is likely to report good growth this year. Government thrust on infrastructure development remains the key growth driver. The revival of rural housing demand and push to low-cost housing have supported strong volume offtake, Birla said.
In FY18, the industry was hit due to a ban on sand mining and pet-coke in major states impacted construction activities. The massive duty hike on imported pet-coke from 2.5 percent to 10 and the increase in diesel prices pushed freight cost upwards. This resulted in higher operating costs and impacted the margins, he said. However, the cement industry is expected to post 8 percent growth in FY19 due to a slew of infrastructure projects, Birla said.
Meanwhile, UltraTech on Wednesday reported a 30 percent plunge in consolidated net at Rs 631 crore in the June quarter from Rs 898 crore a year ago, despite a robust jump in net sales to Rs 8,841 crore from Rs 6,938 crore. Acquisition of 21.2 million tonne cement assets of Jaiprakash Associates and Jaypee Cement, and the successful commissioning of a 2.5-mt greenfield clinker capacity at Dhar in Madhya Pradesh have helped the UltraTech to become the third largest cement company globally, ex-China, and the largest domestic player, Birla said.
The demerger of group company Century's cement business into UltraTech is expected to be completed within the ensuing two-three quarters, he said. Century's cement business comprises three integrated units in MP, Chhattisgarh, and Maharashtra with a total capacity of 12.6 mt.
"This transaction will provide an opportunity for strengthening our presence in the highly fragmented, competitive and fast-growing Eastern and Central markets. It also extends its footprint in the Western and Southern markets," he added.
Birla also informed that the company has submitted a resolution plan for acquiring Binani Cement and if goes through it will help the company meets its the long-term strategy of expanding, growing and consolidating its business in Rajasthan and Gujarat.
World
With bank share prices cratering Monday and fears of further financial instability roiling markets, most economists now expect the Fed to pause its rate hikes next week to avoid causing any further instability at a delicate moment for the banking system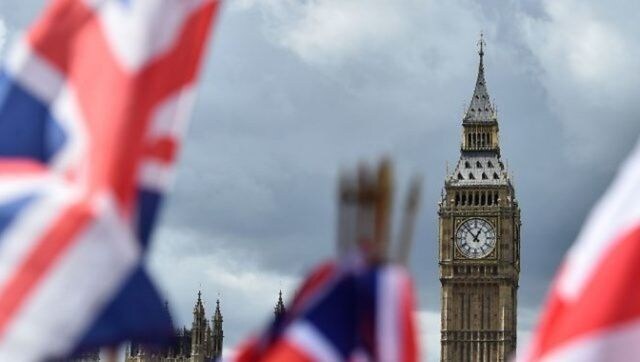 World
While economists expect prices to drop rapidly later this year, inflation is more than five times higher than the Bank of England's 2% target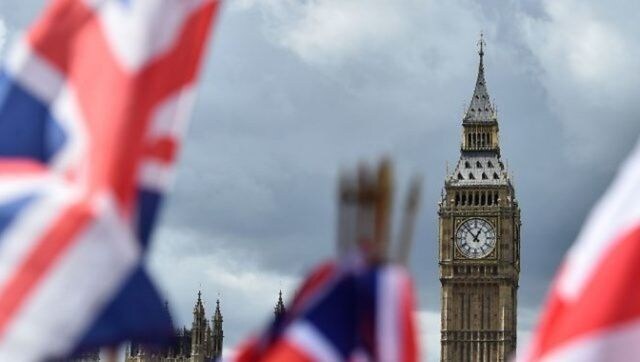 World
The unemployment rate was stable at 3.7 per cent in the three months to the end of January compared with the three months to the end of December, the Office for National Statistics (ONS) said in a statement