Kotak Mahindra Bank Q1 consolidated net profit up 23% as provisions for bad loans decline; 'will tread cautiously in FY20', says Joint MD
Kotak Mahindra Bank on Monday reported a jump of 23 percent in its consolidated net profit at Rs 1,932 crore in the first quarter ended 30 June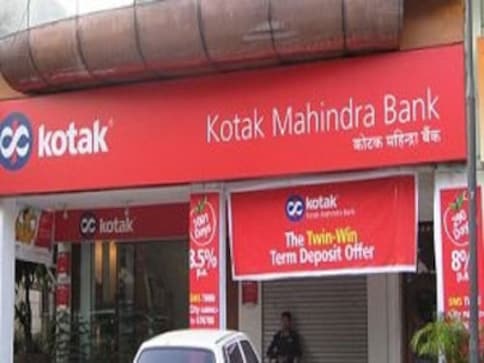 The private sector bank had posted a net profit of Rs 1,574 crore during the corresponding quarter of the previous fiscal ended March 2019

On a standalone basis, the lender posted a 33 percent rise in its net profit to Rs 1,360 crore during the June quarter of 2019-20, against Rs 1,025 crore in the year-ago same period, the bank said

The bank's asset quality was restricted to a maintainable position, as the gross non-performing assets (NPAs) were only marginally up at 2.19 percent of the gross advances as at the end of June 2019 from 2.17 percent as on June 2018
Mumbai: Kotak Mahindra Bank on Monday posted a 23 percent rise in its June quarter net at Rs 1,932 crore on overall growth, but pointed towards cautious stance going ahead because of economic headwinds.
The private sector lender reported a 33 percent rise in profit after tax at Rs 1,360 crore on a standalone, aided by a 23 percent growth in core interest income.
Its net interest income grew 23 percent to Rs 3,173 crore on a 18 percent growth in advances and net interest margin expanding to 4.49 percent.
The loan book was, however, flat when compared to the previous quarter.
The bank's joint managing director Dipak Gupta conceded that it has been a "muted" first quarter but expected the growth to pick up to about 20 percent for the fiscal year driven by consumer loans.
He said auto loans de-grew during the quarter as the bank has been keeping off from the segment due to the dip in sales. Vehicle loan performance has been unaffected because people's income streams are supporting repayments, he said, warning that there can be a big hole in case of job losses.
Corporate loans grew by only 7.8 percent when compared to the year-ago period because of troubles with sluggish investment activity and the growth is expected to be the same for the remainder fiscal, Gupta said.
The small business segment continues to be trouble from an asset quality perspective and the bank is slow on the same, he said, adding that the loan book growth will be between 10-20 percent.
The consumer loan segment will be the largest contributor for the loan growth in the fiscal, he said, adding that the bank is wary about auto loans, loans against property and will stick to set limits on the unsecured side.
The bank had slippages of Rs 750 crore as compared to the Rs 900 crore in the preceding quarter, its chief financial officer Jaimin Bhat said, adding they are across segments.
Loan accounts overdue for over 60 days were at over Rs 330 crore.
The gross non-performing assets ratio was stable at 2.19 percent as of June and the bank does not expect any change in the credit costs guidance of 0.50-0.60 percent despite its worries on the economic outlook.
Overall provisions came down to Rs 316.76 crore from the year ago's Rs 469.63 crore, and Bhat explained that it had to set aside a larger sum for investment-linked provisions last year.
The bank's capital adequacy stood at 17.80 percent as of 30 June.
The bank scrip closed 3.08 percent down at Rs 1,453.65 a piece on the BSE, as against a 0.80 percent correction on the benchmark.
also read
World
Israel frequently cites the lack of construction permits as a pretext for demolishing Palestinian homes, particularly in Area C, which is under the control of the Israeli army
Business
The RBI consistently oversees the quality of currency notes in circulation and establishes criteria for determining their acceptability
Business
For the first time since the surprise decision to withdraw the highest denomination currency note was announced, RBI Governor Shaktikanta Das cleared the air and said the decision was part of currency management of the central bank