Knee-jerk GST overhaul a damning example of ad-hocism that continues to govern India's public policies
There are two ways of looking at the major overhaul of rates that the GST Council announced on Friday.
There are two ways of looking at the major overhaul of rates that the GST Council announced on Friday, resulting in 178 items being flung off the top 28 percent tax bracket and placed into the 18 percent slot, and another 35 being shifted to lower slabs.
One, it is a sign that the Narendra Modi government has its ears to the ground and is responsive to criticism. Therefore, this move is an integral part of the constant tinkering of rates that the review committee has been undertaking since the implementation of GST in July.
This is, unsurprisingly, the line taken by the government.
To quote Union finance minister Arun Jaitley, "In the last few meetings, as a part of our effort to rationalise GST structure, council has been reviewing rates from time to time. When the rates were originally fixed by saddling previous taxes, the principal of equivalence had been applied... Having done the exercise, in the last 3 meetings, we have been systematically looking at the 28 percent tax bracket and rationalising items from it to the lesser category."
The prime minister tweeted:
The recommendations made by the GST Council today will further benefit our citizens and add strength to the GST. These recommendations are in spirit of the continuous feedback we are getting from various stakeholders on GST.

— Narendra Modi (@narendramodi) November 10, 2017
These explanations are fatuous, because it doesn't need "principles of equivalence" or other such highfalutin jargon to defend a move that should have been obvious from the start. Many items that were knocked off the perch on Friday should have never been there in the first place. One struggles to understand why ordinary, household stuff such as chewing gum, chocolates, shaving creams, after-shaves, shampoos, deodorants and detergent powder were clubbed with 'sin' items such as luxury cars or tobacco products.
Jaitley's explanation, that these rates were arrived at "by saddling previous taxes" and applying "principles of equivalence", sounds like a bad excuse and a classic case of policy-making being outsourced to the constricted paradigm of bureaucratic fantasies. Surely, the logic behind GST is rationalisation and simplification of taxes, not a mere adding of the existing ones?
The finance minister is a wise man, and his words during the press briefing on Friday — "optically, some of them (items) should not have been there (in 28% slab)" — was as close to an admission of the blunder as one could get.
Which brings us to the second possibility, that the frequent 'rationalisation' of GST rates is a damning example of ad hocism that continues to govern India's public policy where decisions, more often than not, are based on political compulsions than higher logic.
The GST is a major tax reform and some teething issues on implementation side in such a diverse and populous nation are inevitable and understandable. Even allowing for such a space, the broad policy direction must point towards making it as close to "good and simple tax" as possible. Sadly, even after the "major overhaul", the filing of tax returns remains a minefield of bureaucratic booby traps and some rates continue to defy logic.
What explains, for example, putting cement into the category of 'sin' items attracting the highest amount of tax while steel is placed in the 18 percent slab? Both are essential construction items. This apparent illogic is a reflection of the mistake in policy direction that was woven into the GST at inception.
The government's focus during the implementation was more towards achieving revenue neutrality than letting the market settle down and get familiar with the new system. This may have resulted in short-term inflationary pressures and even a missed quarter or two of fiscal targets, but a plain and simpler tax regime — where most items are based on the middle bracket of 18 percent — would have triggered more consumer spending. That would have been a better (and even faster) way to achieve revenue targets than the shortcut of putting 277 items in the highest tax bracket.
After 120 days of GST, the government has finally veered round to the reality but in so doing, has created innumerable difficulties for the consumer and space for the Opposition to claim credit for subsequent lowering of rates. This is ad hocism.
As R Jagannathan writes in Swarajyamag, "If you are going to stick to the fiscal deficit target when you don't know how GST will deliver on short-term revenues, your babus will deliver this kind of nonsensical system that needs tweaks all the time. The key principle in tax reform is that short-term outcomes are uncertain; if you want revenue growth, it must come more from increased economic activity generating higher output and hence higher taxes. This takes time, regardless of whether it is an income tax cut or an indirect tax cut."
Similarly, the GST filing system should have taken into the account India's computer illiteracy, poor network connectivity and bugs on the GSTN platform, instead of the current module where babus tried to make it as leakproof as possible and added layers upon layers of needless complication.
Finally, the GST is a major public policy built upon a misleading notion that inequality in society can be addressed through taxation. No amount of tinkering and re-tinkering of items in slabs can achieve what should be done through targeted welfare schemes for the poor.
To quote from TN Ninan's piece in Business Standard, it is "far better to deal with inequality through the expenditure side of the Budget, with the provision of a social safety net for the poor, as the advanced social democracies do, and design tax rates for simplicity and effectiveness."
Successful implementation of reforms is incumbent on a sound policy that takes into account both short-term and long-term goals. The sooner the government realises that ad-hocism cannot be the backbone of public policy, the better.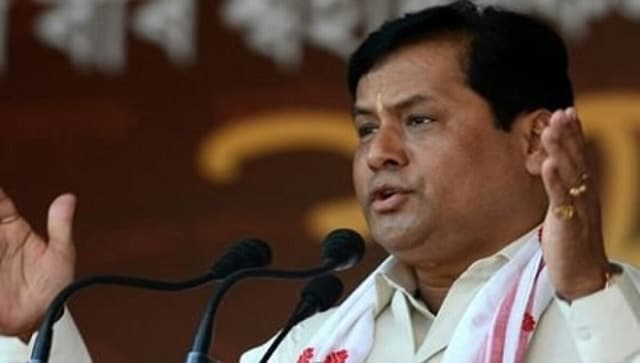 Politics
The ruling BJP-led alliance in Assam is all set to form the government for the second consecutive term
Politics
Gogoi became the first Assamese to win an election without hitting the campaign trail.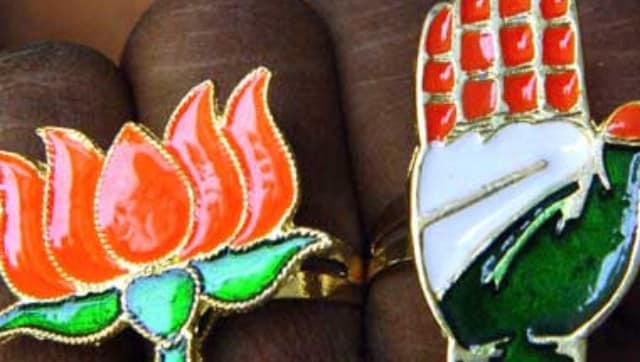 Politics
The significance of the region can be understood from the fact that it accounts for 25 Lok Sabha seats, more than half of which come from Assam alone