Knee implants price capped; saving to patients Rs 1,500 cr, says govt
NPPA has capped the price of widely used Cromium Cobalt knee implants at Rs 54,720 from earlier Rs 1.58-Rs 2.5 lakh
New Delhi: The government on Wednesday capped prices of knee implants at a significantly lower rate than current market rates, a move that could result in savings of Rs 1,500 crore annually to patients requiring surgery.
The decision comes a day after Prime Minister Narendra Modi announced from the ramparts of Red Fort in his Independence-Day speech that prices of knee surgery would be brought down.
As part of the initiative, the National Pharmaceutical Pricing Authority (NPPA) has capped the price of widely used Cromium Cobalt knee implants at Rs 54,720.
It used to cost between Rs 1.58 lakh and Rs 2.5 lakh earlier.
"After cardiac stents, we have now decided to bring knee implants under price control," Chemicals and Fertilisers Minister Ananth Kumar told reporters here.
The move will result in savings of around Rs 1,500 crore annually for an estimated 1.5 lakh patients requiring knee replacement surgery every year, he added.
Justifying the move, Kumar said, "The government will not be a mute spectator to illegal and unethical profiteering."
He further said the government will take stringent action against hospitals, importers, retailers if they charge in excess of the MRP.
Find latest and upcoming tech gadgets online on Tech2 Gadgets. Get technology news, gadgets reviews & ratings. Popular gadgets including laptop, tablet and mobile specifications, features, prices, comparison.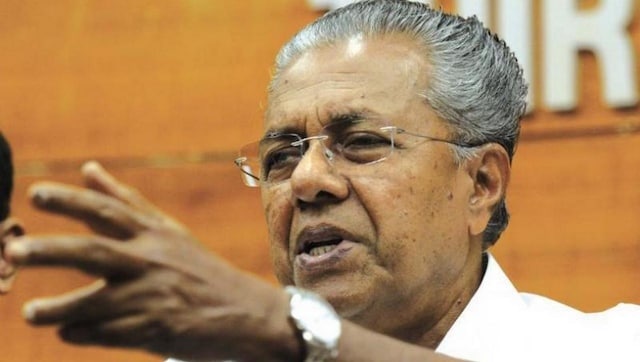 India
Kerala Chief Minister Pinarayi Vijayan said that a detailed discussion will be held in the Assembly on the matter
Politics
Kumar is on course to becoming the longest-serving chief minister of the state, surpassing the record of Shrikrishna Singh who held the top post since before Independence till his death in 1961.
India
The modalities of anti-coronavirus vaccine delivery, distribution and administration were also discussed during the meeting