Kishore Biyani sees a Rs 1.5 lakh cr opportunity with Easyday by 2022, eyes $1 tln revenue by 2047
The Future group will have 1,100 Easyday stores by the end of the current fiscal and 10,000 by 2022, Kishore Biyani said
Mumbai: Leading retail chain Future Group plans to open 10,000 member-only Easyday stores to make it a Rs 1.5-trillion business opportunity by 2022.
The retail chain today unveiled a 30-year vision, Retail 3.0, by when it plans to become Asia's largest integrated consumer retailer by 2047 with revenue of in excess
of $1 trillion.
Future Group chief executive Kishore Biyani said by the end of the current fiscal, the group will have 1,100 Easyday stores from the present 700. Each such store will have an investment of around Rs 15 lakh, he added.
"We will have 10,000 member-only stores by 2022, and assuming certain spends, this will be a Rs 1.5 trillion business opportunity for the group," Biyani said.
He said each member-merchant will be charged Rs 999 in annual membership fee, for which the member will get 10 percent discount on all purchases.
These stores aim to place a store within 2 km of every consumer, and will 2,500-3000 sqft area with 3,500 stock keeping units, he explained.
Biyani said Esayday stores will be technologically-driven which will integrate physical presence, with tools to understand consumer behaviour and requirements, through artificial intelligence, and machine learning.
At present the group's businesses include Big Bazaar, Food Bazaar, lifestyle stores like Brand Factory, and Central.
The group also runs neighbourhood format store Easyday, which is the same identity under which the new stores will be opened.
The group today announced a tie-up with online search engine Google, which will identify the catchment area for the stores, and aid its hyper-local recruitment, Google India managing director Rajan Anandan said.
Future Group also tied up with social media platform Facebook for Retail 3.0, to drive social engagement.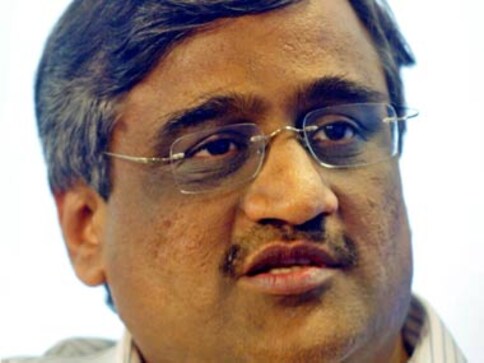 Business
Despite fighting a rising tide of debt, Kishore Biyani-owned Future Group, India's largest retailer by revenues, is once again looking to expand its presence.<br /><br />
Business
The deal will give Amazon access to nearly a third of India's organised food and grocery market through the Big Bazaar and Nilgiris supermarket chains
Business
Patanjali's range of FMCG products, including staples, nutrition, hair care, skin care, dental care and toiletries, will be sold through Future Group's Big Bazaar, KB's and EasyDay outlets across India.