Kingfisher default: It's not banks but tax-payers who should feel hopeless as Mallya has last laugh
More than being an individual case, banks' approach to Kingfisher and its disgraced King should set a strong example for other wily promoters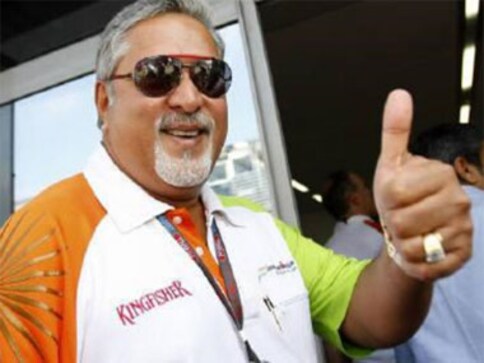 Bankers to Vijay Mallya's grounded Kingfisher Airlines have nearly conceded unconditional surrender in their attempts to recover money from the airline. Mallya, once the King of Good Times, has thus made a clutch of 17 banks, lead by State Bank of India (SBI), the 'subjects of bad times'. Kingfisher owes about Rs 7,000 crore to banks.
The head of United Bank of India, one of the lenders in the consortium, said last week that he had no hope left to recover any significant money from Mallya. This is not how a banker typically speaks, especially when such big money is at stake.
"Now, nothing is happening on the Kingfisher account and we are not getting any amount. We may ultimately get a few more crores by selling that building (Kingfisher House in Mumbai) and other collaterals," UBI managing director and CEO P Srinivas was quoted in reports as saying.
In reality, it is not the banks but the common tax payer, who should feel hopeless and cheated.
By managing to persuade banks, mainly state-run ones, to lend thousands of crores, getting the loans restructured, spending the funds elsewhere and finally showing his empty hands and even dragging the same lenders to the court, Mallya has had the last laugh.
As it appears now, the response from other banks cannot be different from that came from United Bank. As Firstpost noted more than once before, the signs of banks taking a passive approach in dealing with Mallya is visible from the very beginning. Except claiming the possession of Kingfisher House, banks haven't taken any steps worth mentioning.
But they have thoroughly faulted in multiple areas:
First, as mentioned above, several thousands of crores worth loan was handed over to Mallya's Kingfisher Airlines - an company that never made any profit in its whole lifetime and never showed signs of any improvement in financial health. The question comes why banks continued to pour water into a leaky bucket. Naturally, one can doubt whether Mallya's influence in political circles played a crucial role while sanctioning these loans, rather than their own credit appraisal tools.
Second, most of the assets taken as a pledge against these loans, including brand name, some real estate properties of the group including the Kingfisher House in Mumbai, have turned out to yield pittance to banks compared with the money lost. Similarly, even though banks were offered (later accepted) equity in Kingfisher, this too has become of little use given the sharp erosion in the market capitalisation. Why couldn't banks foresee such a scenario?
"When you look at the total loan amount, what we may ultimately recover is just equivalent to the interest component. In the last two years, we lost interest payment, and we may be able to recover that much, and the principal amount, we may not," said the United Bank chief. There was something seriously amiss with respect to the assessment of Mallya's credit worthiness.
Third, they surely seems to have taken a soft, passive approach towards Mallya, the defaulter, compared with any normal borrower, say someone who has taken a home or auto loan, from the bank.
Had it been the case of an individual's home or auto loan default, banks would have pounced upon the borrower within a matter of days once the asset is tagged bad. But, surprisingly, when it comes to Mallya - one of India's largest loan defaulters - lenders seem to have a developed a cold feet.
What else could explain the delay in taking action on Mallya, who owes not less than Rs 7,000 crore to a clutch of 17 banks, many of them are public sector banks?
Take these two instances:
Even though Kolkata-based United Bank of India, a weak institution on account of high bad loans, had classified Mallya as a wilful defaulter in September last year, the decision was nullified by the Kolkata High Court on technical grounds.
The court observed that the grievance redressal committee - the panel that declares a borrower defaulter - of the bank was not constituted as per regulatory guidelines set by the Reserve Bank of India (RBI). it had four members, while it should have had only three.
After the order, the bank, which has about Rs 350 crore exposure to Mallya, has reconstituted the committee. However, it has not taken any further steps on due recovery from the flamboyant business man, let alone reclassify him as a wilful defaulter.
A wilful defaulter tag would ostracise a company and its promoters from the financial system. The promoters will be barred from borrowing from any financial institution or be part of a new set up. Tagging Mallya in this category wouldn't have, perhaps, meant banks are getting their money back, but would have put more pressure on Mallya to do something about it.
Even SBI that has the biggest exposure to Mallya with an outstanding of about Rs 2,000 crore, too have gone surprisingly slow on pinning him down. The bank has not classified Mallya as wilful defaulter even though a smaller bank with a much less exposure did so some eight months back. There are no excuses banks can offer to their depositors on why they didn't act collectively against Mallya.
As Firstpost noted before, considering the value erosion in the underlying collateral, Kingfisher is a lost battle for banks, and more than banks, to the tax payers, whose money is used to recapitalise these banks and whose deposits keep them liquid.
As such, Indian banks are neck deep in bad debts. The total stressed assets in the banking system is estimated about 12 per cent to 14 per cent of the total bank loans. Nearly 90 per cent of the over Rs 3 lakh crore gross non-performing assets of banks are on the books of government banks.
Banks shouldn't commit the mistake of treating Kingfisher just as an individual case. They should aggressively tackle Mallya to set a strong example for other wily promoters who think of walking away fooling the banking system.
If not, this will set a bad precedent in many similar cases.
Business
The economists said they did a study of the Russian invasion's impact on inflation, which revealed that 59 per cent of the jump in prices is due to geopolitical events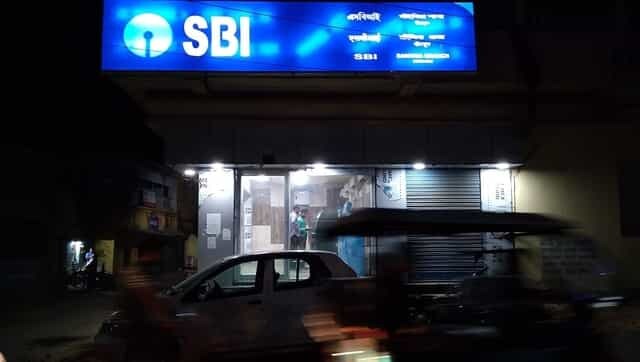 Business
Introduced by the Reserve Bank of India in 2016, MCLR is the minimum interest at which banks can lend to their customers. MCLR is generally revised on a monthly basis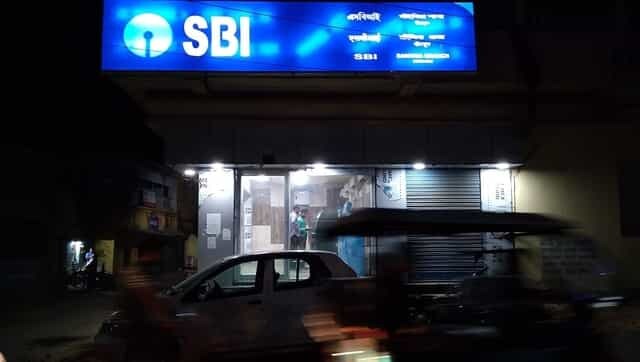 Education
SBI has shared a detailed notification regarding the recruitment process on their official website. Aspirants are advised to go through the notification and check the steps to apply below