Killer quake couldn't destroy her dreams: Chaya Kakade, Refresh sanitary pads and the rise of women in Latur
When an earthquake struck Latur 25 years ago on 30 September 1993, killing around 10,000 and injuring several others, a nondescript 18-year-old Chaya Kakade realised personally the ephemerality of life. Shaken but not subdued by the killer tremors, Kakade resolved to do something big that would largely prove beneficial to the society in general. As her search for platforms to deliver to the society she desired began, her destiny took her to social activist Baba Amte, which soon followed with an opportunity allowing her to train with the members of his association. That gave Kakade's dreams a definitive shape and she plunged headlong to do something for 'women' as she found many of them living marginalised lives just like her mother.
Twenty-five years later, Firstpost met with Kakade in Latur who has since become a social entrepreneur and makes organic sanitary pads in a small unit at Pardhewadi village in Latur. She has a team of women who work with her and are able to earn their livelihoods.
Driving away from the broad concrete roads of Latur, one enters a village with neat cottages, pucca houses (most of them built by the government post-the earthquake) and fields of sugarcane and cotton.
The slow pace of life and the unhurried nature of the villagers are in stark contrast to the bustling Latur city. Kakade lives in a large compound, amid concrete buildings -- one is the manufacturing unit for Refresh sanitary pads and the other is a resthouse for anyone who chooses to come to study about her unit and her business model. There are college students from American and Australian universities who come regularly inspired with what Kakade does to help women-folk in the village. They stay in the resthouse. Kakade stays in a modest tiled house with her brother and his family.
The idea of making sanitary napkins struck Kakade when she realised women suffered from uterine diseases as they used any piece of cloth (which wasn't clean in most cases) while menstruating and often were ignorant of menstrual hygiene that led to many diseases. "Girls in the village did not go to school at least five days a month as they were not aware of sanitary pads," narrates Kakade.
Fortunately for Kakade, the work with the team of Baba Amte led to an opportunity to work with Arunachalam Murugananthan, the man famous for inventing low-cost sanitary pads. Kakade worked in a Delhi unit of Murugananthan where she was trained in making sanitary pads. Later, she was selected by the Bill and Melinda Gates Foundation and got training in Seattle for a 3-month period in the selection and use of raw materials to be used for making sanitary pads.
The Gates foundation honed in Kakade the benefits of adopting organic methods and she decided that whatever she would do would be fully organic in nature without the use of any chemicals. "I had two thoughts while I decided to get into the sanitary pad venture. The pads had to be fully organic and it had to economical," she said. Having tried and tested many materials, she finally found wood pulp as the best material which she now orders online from Malaysia.
Around 30 women work in the unit who have been trained in the making of sanitary pads. But it was not easy getting women to come and work in her unit, she recalls. "The menfolk felt I was teaching their women and children modern ideas by asking them to use sanitary pads. I was bombarded with abuses and electricity to my house cut off initially as they thought I was 'seducing women to do something illegal," she says.
However, Kakade was able to win the women of the village by gifting them free sanitary pads (a packet containing six sanitary pads of Refresh costs Rs 30) and telling them how to use it. The comfort and the ease of using sanitary pads instead of washing and drying scraps of cloth that the women used earlier which they had to hide from the male members of the family made them want to give it a try. "Once they understood the ease and comfort of sanitary pads, they wanted to buy it for their children and one thing led to another and soon not just Pardhewadi but other villages too came to see and buy the product," says Kakade.
To propagate the use of sanitary pads, Kakade has 5,000 women who work in self-help groups to spread awareness about the product. "What surprised me was when male members realised that their womenfolk did not complain about skin ailments and other illnesses they had earlier due to unhygienic use of cloth. I think more than that, it was the ease of their daughters moving around instead of being confined to a corner of their homes and missing school that made them realise that I wasn't out to pollute society. Today, I have men coming to my unit to buy sanitary pads for their wives and school going children," she says.
Pocket money and life skills
For 17-year-old Priyanka Gaikwad, a shy youngster who is in Class XI, working to earn her pocket money at Kakade's unit is what she looks forward to every year. So does 18-year-old Reshma Kamble. "Initially, we were scolded by our male cousins for going to work in the unit as they associated the work with sanitary pads as 'dirty'," says Kamble. For the girls and their friends, the work in the unit is more than just about earning pocket money. "We have learnt to be confident as we look up to Chhaya madam who tells us not to be afraid if we are on the right path. She encourages us to study and dream big," says Kamble, adding she saves her money so that she can buy clothes and not ' burden' he family for it.
For mothers of the girls, life is hard eking out an existence selling vegetables, tending to their meagre farm holding and livestock. "But we have learnt the importance of personal hygiene which no one ever taught us earlier. We looked at menstruation as dirty. Since I realised the comfort and use of sanitary pads, I always keep aside Rs 30 from my earnings to buy a pack of the sanitary pads," says 32-year-old Muktabai, a vegetable vendor.
Kakade has taken the message of using sanitary pads to the schools nearby where the principals of a few schools have installed vending machines which dispenses sanitary pads that make it easier for girls to attend classes and buy it within the school premises when the need arises. Five schools in Latur district have installed these vending machines in their premises. Each sanitary pad cost Rs 5 and comes in a paper packet that girls can slip into their bags.
Having spread the lesson of hygiene 'in a small manner' in Latur district, Kakade is on the lookout for donors who can sponsor sanitary pads for cancer victims. "Cancer-afflicted women cannot afford medicines leave alone buy sanitary napkins for Rs 30. Occasionally we get some sponsors who order 5,000 sanitary pads to be given to not just cancer-afflicted but also to women and girls in villages in and around Pardhewadi. I wish we could get more such sponsors as I am unable to provide large numbers of sanitary pads free of charge.  I am looking forward to sponsors so that a large number of women are able to benefit," she says.
Kakade feels that the government could also step in and do its bit. The Centre has worked effectively to curb the spread of HIV-AIDS. It has distributed condoms for free even in small tea shops in villages and at paan stores, she says. Contraceptive pills are also available for free in government hospitals. "This alone is proof that if the government sets its mind to something, it can achieve it", says Kakade. Until that dream becomes a reality, Kakade says she will work and do her bit.
The article is part of One World-Dream a Dream Media Fellowships on Life Skills - 2018.
Subscribe to Moneycontrol Pro at ₹499 for the first year. Use code PRO499. Limited period offer. *T&C apply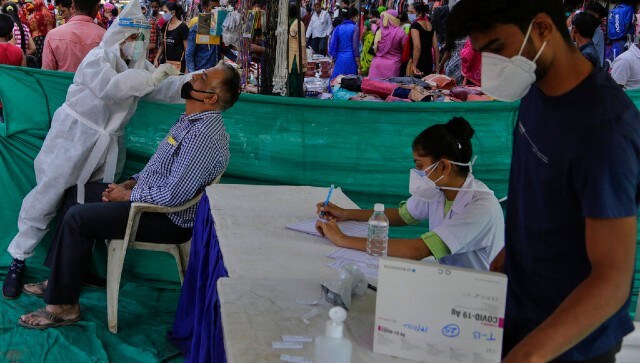 India
Akola, Pune and Mumbai divisions accounted for most of the cases, said an official of the state health department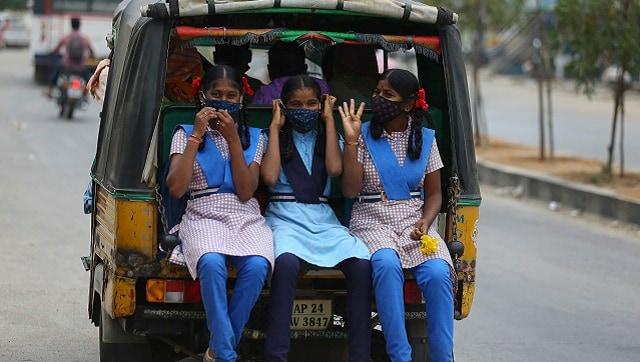 India
Four school staffers have also tested positive, an official said, adding that the school premises have been declared a containment zone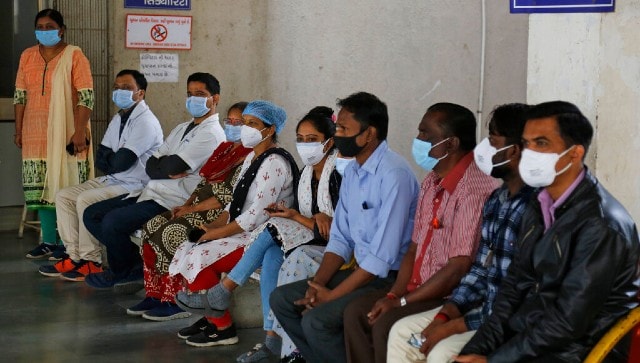 India
The state government has also decided to approach the Centre for permission to begin the third phase of the vaccination drive earlier than the scheduled date