Kharif advance: Devendra Fadnavis nudges banks to speed up disbursal of Rs 10,000 to farmers
All farmer who have crop loans, including those who possess a Rs 10 lakh vehicle, are eligible for the Rs 10,000 advance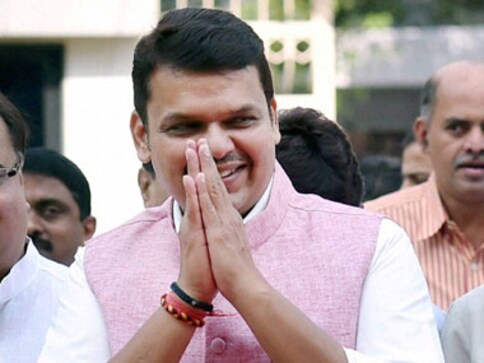 Maharashtra chief minister Devendra Fadnavis has told banks to expedite the disbursal of Rs 10,000 to farmers in the state under the 'initial loan assistance scheme' "without going into detailed aspects of pre-conditions", according to a report in the DNA newspaper. According to him, getting into the detailed aspects is the job of the government.
Fadnavis made this statement at a state-level bankers' committee meeting on Thursday.
While announcing loan waiver for marginal farmers in Maharashtra amid an intense agitation earlier this month, the government had promised Rs 10,000 initial loan assistance at the start of kharif season.
Maharashtra minister of state for home Ranjitsinh Patil had on 19 June attended an event in his hometown in Akola district to kick off the disbursal of loans.
The cooperation department sources had told PTI that loans have been disbursed in over 20 districts. However, the implementation of the scheme, aimed at helping farmers to kick start sowing operations, was getting delayed due to various reasons.
The public sector banks are sanctioning these loans on the basis of affidavits from farmers, not insisting to provide other documents to prove eligibility.
According to a report in The Indian Express, the chief minister told the bankers that he has written a letter to Reserve Bank of India governor Urjit Patel about the scheme and has got in principle approval.
"The amount of Rs 10,000 should be credited to the bank accounts of all farmers who have taken crop loan in the past. It includes all debt-ridden farmers," Fadnavis has been quoted as saying in the IE report. Even those farmers who have a Rs 10 lakh vehicle are eligible to get these advances.
A report in NDTV had earlier said that district cooperative banks were finding it difficult to disburse the amount as they are stuck with the old currency notes of Rs 500 and Rs 1,000, that were demonetised on 8 November last year.
The cooperative banks were barred from exchanging and receiving old notes on 14 November through an RBI circular. But by that time the banks had already received old notes. The NDTV report said Maharashtra district cooperative banks were stuck with old notes worth Rs 2,770 crore.
The finance ministry, on Wednesday, allowed district cooperative banks to deposit with the RBI the old notes they received during 9 November to 14 November 2016, thus giving a relief to the banks. The move is also likely to expedite the process of disbursing the loan advance to farmers.
also read
India
Maharashtra CM Eknath Shinde has announced that the city of Ahmednagar will now be renamed Ahilyanagar after the Maratha warrior Ahilyabai Holkar. The Malwa queen was known to be a great ruler and a learned politician. Her contributions to women's empowerment and education are unforgettable
Explainers
A religious procession taken out by a group of Muslims stopped outside the famous Trimbakeshwar temple in Nashik to spread incense in the direction of the deity, as per tradition. However, security guards refused to let them climb the steps. Here's how it snowballed into a controversy