Key takeways from Infy results are...
Infosys' cash pile at end June is down at $3.7 billion vs $3.8 billion a year ago because of dividend payout of Rs 22 per share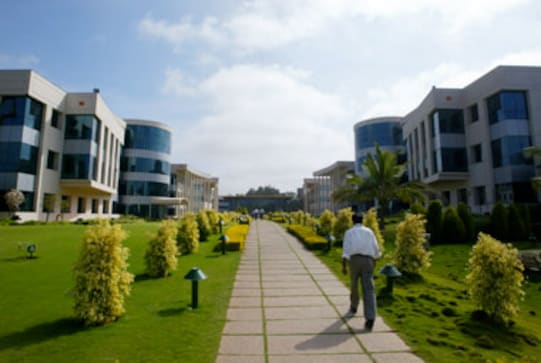 Infosys continues to trade lower post its dismal guidance. The stock has fallen by 9.5 percent to Rs 2,237 per share. Here are some key points investors could keep in mind from the management:
•Infosys had to write off $15 million on a transmission project in Europe. This was a one time event. They further said that they were not seeing any more order cancellations.
•It lost $13 million on currency fluctuations.
•Expects rupee to be at 55 for the rest of the year. The rupee depreciation was offset by pricing decline.
•Added 51 new clients.
•Margin decline was mainly due to the visa and employee cost
•Infy says that the guidance of 5 percent is given based on what they see. They also acknowledge the fact that the quarterly growth will be challenging. The developed markets are already in recession and hence we believe that giving guidance is challenging. We will re look at it a later stage. He also added that the environment could be uncertain for eight quarters.
•Attrition came in at 14.9 percent. Attrition is generally higher as people tend to go abroad for higher studies.
•At present, tax rate 26.7 percent. Expect it at 28-29 percent for the full year.
• The company has forecast FY13 earnings per share (EPS) at Rs 166.5, which is lower than estimates. For the June quarter, EPS stood at Rs 40.06 per share against Rs 40.54 per share in the previous quarter. Infosys beat its EPS guidance of Rs 36.89 per share. The US dollar EPS stood at $0.73 per share against $0.81 per share.
•Net addition of staff by Infosys during Q1 was only 1,157 employees, which means there has been a 76.4% drop in net addition of employees compared to the fourth quarter of FY12.
•Expect 9.5 percent volume growth in this year.
•Will continue to look for inorganic growth
•Pricing decision to be portfolio-specific
•Buyback was not under consideration.
• Four large deals were clinched in Q1 and the company is investing more in the US
•Co acknowledges that cash is very important and that they are seriously looking at acquisitions to meet overall corporate objectives. However, an interesting point to note is that its cash has reduced to Rs18,031 crore from Rs 20,591 crore in the March quarter because of dividend payout of Rs 22 per share.
•Co also acknowledges that lack of confidence among clients is the main cause of concern as clients are postponing their decision.
Tech
Computer maker Dell has reported 18 percent drop in net profit to $732 million in the May-July quarter of this fiscal, which saw a 30 percent dip in India revenues — sharpest fall in the Asia Pacific region.
Business
The bank had posted a net profit of Rs 124.27 crore for the corresponding quarter last fiscal, Vijaya Bank said in a filing to the BSE.
Fwire
<br /><br /> Shares of Wockhardt today closed at Rs 1,728.75 on the BSE, down 2.12 percent from their previous close.