Kerala floods: PSU general insurers promise quick settlement of car, bike claims; set up camps across state
In the case of the Kerala floods, the loss will be higher under the motor insurance portfolio as the state has a sizeable number of costly vehicles.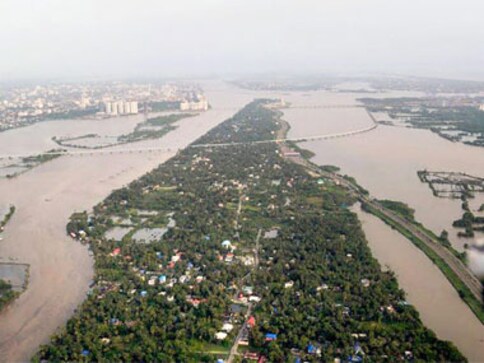 As flood-affected Keralites attempt to take stock of the damage to property, insurance companies have reportedly decided to expedite the settlement of claims by vehicle owners.
General insurance companies want those whose vehicles have been affected by the flood to post a picture of their car or bike submerged in water and claim insurance, The Financial Express reported.
Many insurance firms including National Insurance Company, New India Assurance Company, Oriental Insurance Company and United India have also set up camps across the states to assist insurees in posting claims from damages to vehicles, the newspaper said.
State-owned general insurance companies on Monday said that they have geared up to settle claims in flood-ravaged Kerala. With a wide repository of underwriting and claims management resources, they have simplified claim procedures for large-scale losses during natural catastrophes, the four state-owned firms said a joint statement.
General insurance experts on Monday said that there will certainly be an increase in the premium charged by reinsurers for covering flood risks.
They said that reinsurers may increase the loss deductibles to quote a lower rate to cover the catastrophic risk.
In the case of the Kerala floods, the loss will be higher under the motor insurance portfolio as the state has a sizeable number of costly vehicles, they added.
"Incidents of floods in India seems to be regular in recent years. The reinsurers may ask the primary insurers to manage the risk with their premium rates. If the primary insurers want a catastrophic insurance cover, then the reinsurers may levy higher deductible to cut down on his own losses in case of flood losses," a senior insurance industry official told the IANS on condition of anonymity.
Following are the contact details of some insurers:
National Insurance Co Ltd
Claim hub: 9188044186
Email: kro.claimshub@nic.co.in
New India Assurance Co Ltd
Toll-free number 18002091415
Oriental Insurance Co Ltd
Toll-free number 1800-11-8485
Email: kerala.claims@orientalinsurance.co.in
United India Insurance Co Ltd
Vehicle claims: 8921792522; other claims: 9388643066
Email: uiic.keralaflood@gmail.com
A reinsurance company is an insurer for a primary insurer that provides a cover for property and the lives of people. Loss deductibles are the amount of loss that a primary insurer has to bear from its own pockets while anything above it is borne by the reinsurer.
With inputs from agencies 
India
The Win Win W-651 winners also have to take a valid identity proof to the lottery office to start the verification process and claim their W-651 prize amount
India
While the live results of the KR 533 will be available at 3 pm on the official website, the detailed result can be viewed from 4 pm today.
India
The Karunya KR-532 results will also be published in the Kerala Government Gazette as well.