Kerala floods: Govt to supply 89,540 tonne foodgrains, 100 tonne pulses, says union minister Ram Vilas Paswan
Food Minister Ram Vilas Paswan on Tuesday said 89,540 tonne of foodgrains and 100 tonne of pulses will be supplied for free to flood-hit Kerala for distribution among those who are not covered under the food security act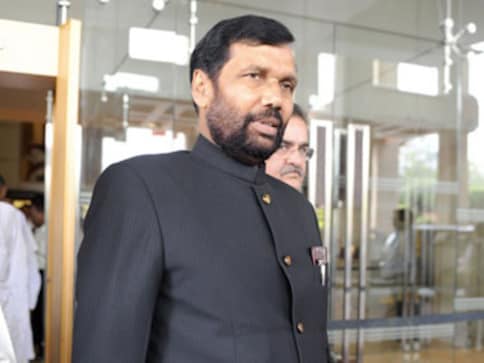 New Delhi: Food Minister Ram Vilas Paswan on Tuesday said 89,540 tonne of foodgrains and 100 tonne of pulses will be supplied for free to flood-hit Kerala for distribution among those who are not covered under the food security act.
The Centre allocates 1.18 lakh tonne of foodgrains monthly to the state. About 52 percent of the state population is already covered under the National Food Security Act (NFSA) under which highly subsidised grains are distribution via the Public Distribution System (PDS).
"We have taken a decision to provide 89,540 tonne of foodgrains to the state for distribution to those who are not covered under NFSA. The allocation will help the state to cover most of its population," Paswan told reporters here. That apart, 100 tonne of pulses (dals) have been allocated to the state. The ministry has also decided to provide to the state 80 tonne of pulses on a daily basis to ensure adequate supply and check price rise, he said.
The foodgrains and pulses are being provided free of cost. An order in this regard has been approved. The state had demanded foodgrains of 1.18 lakh tonne from the Centre, he added.
Paswan said this is an initial allocation. "My department is ready to help the state if more is required," he added.
Rains, floods and landslides in Kerala have killed 373 people since May 30, according to the National Disaster Management Authority (NDMA).
About 10.78 lakh people, including 2.12 lakh women and one lakh children under 12, have been sheltered in 3,200 relief camps, officials said.
India
For the first prize, the winner will get Rs 80 lakh, while for the second prize, the money is worth Rs 10 lakh. Additionally, the winners of the third prize will receive Rs 1 lakh
India
People who have won prize money amounting to less than Rs 5,000 can collect the amount from any lottery shop in the state, while those who win an amount over Rs 5,000 need to surrender their tickets before the bank or lottery office, along with a valid identity proof, to claim their prize