Kerala Floods: Demand for gold modest as top billion consuming state copes with natural disaster
Demand has taken a hit in Kerala. For the next few weeks, demand will remain sluggish there as people are focusing on building their damaged homes, said jewellers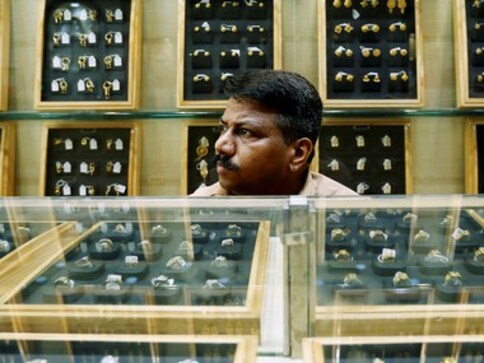 Mumbai/Bengaluru: Demand for physical gold was modest in India this week as the top bullion consuming state of Kerala coped with floods, while interest for the metal remained lacklustre elsewhere in Asia as buyers awaited a dip in prices.
Gold demand usually sees a jump in Kerala during the festival of Onam, but this year, the southern state is reeling from some of the worst floods in a century, leaving thousands displaced and causing damage of at least 200 billion rupees.
"Demand has taken a hit in Kerala. For the next few weeks, demand will remain sluggish there as people are focusing on building their damaged homes," said Harshad Ajmera, the proprietor of JJ Gold House, a wholesaler in the eastern Indian city of Kolkata.
Dealers in India were charging a premium of up to $1.25 an ounce over official domestic prices last week, compared to a premium of $1 the previous week. The domestic price includes a 10 percent import tax.
Local prices have risen more than 1 percent in a week due to the depreciating rupee and that is prompting some jewellers to postpone purchases, said a Mumbai-based dealer with a private bank.
In the Indian market, gold futures were trading around 29,635 rupees per 10 grams on Friday, after falling to 29,268 rupees last week, the lowest level since Jan. 10.
Meanwhile, global benchmark spot gold prices hit $1,201.51 an ounce on Wednesday, its highest since 13 August, and were set to register their first weekly gain in seven.
In top consumer China, premiums rose to $6-$8 an ounce this week from last week's $3 to $5, while premiums in Hong Kong were little changed at 90 cents-$1.40 versus 90 cents to $1.50 previously.
"When prices went down to $1,160-$1,170, people were happy to buy, but nobody wants to chase up on this ($1,200) level," said Ronald Leung, chief dealer at Lee Cheong Gold Dealers in Hong Kong.
Premiums in Singapore also remained largely unchanged at 80 cents to $1.50 an ounce compared with 90 cents-$1.50 last week.
"Demand in Singapore is slightly subdued right now... if the prices move down by $5-$10, I think we will see a lot of demand," said a Singapore-based banker, adding that there is a lot of demand around the $1,175 price level.
Japan premiums inched down to 75 cents-$1 an ounce versus $1 last week as higher prices muted demand, a Tokyo-based trader said.