Kerala floods: Adani Foundation commits Rs 50 cr for relief and rehabilitation of flood victims
Adani Foundation will provide Rs 25 crore for immediate relief to the Kerala Chief Minister's Distress Relief Fund and an equal amount for rehabilitation and resettlement
New Delhi: Adani Foundation, the CSR arm of the Adani Group, has committed to giving Rs 50 crore for relief and rehabilitation of the Kerala flood victims, the group said on Thursday.
It will provide Rs 25 crore for immediate relief to the Kerala Chief Minister's Distress Relief Fund and an equal amount for rehabilitation and resettlement.
Adani Group employees have also pledged a day's salary to the effort, it said in a statement here.
"The financial assistance will be dispatched in phases to aid the state in its herculean task of reconstruction and rehabilitation," the statement said.
The Foundation, whose core ethos is nation-building and the empowerment of citizens, has also started massive rehabilitation work in collaboration with Adani Vizhinjam Port Pvt Ltd.
Its team consisting of staff and volunteers are distributing thousands of kits including rations, clothes and other necessary supplies to people in relief camps.
Each relief kit contains rice, rice flakes, biscuits, bath soap, wash soap, toothpaste, toothbrush, candles, matchbox, lungi, nightclothes and cloth bags.
The Foundation has also pressed into service its Mobile Healthcare Van.
To help prevent outbreak of epidemics, the Mobile Healthcare Van with a doctor, pharmacist and social worker will be stationed at relief camps in Kozhancherry and Pattanamthitta, catering to the needs of about 200 people every day.
India
Lidwina Joseph, a student of Kendriya Vidyalaya at Thrissur, enclosed in her letter a drawing depicting discharge of duties by the apex court where a judge is seen hammering down the coronavirus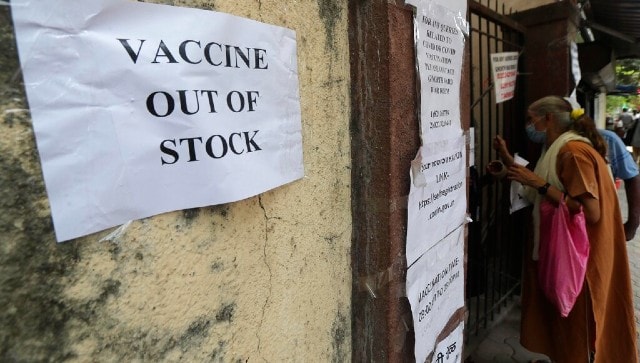 India
Punjab, Delhi, Rajasthan, Uttar Pradesh, Gujarat, and Maharashtra reported 7.08%, 3.95%, 3.91%, 3.78% 3.63% and 3.59% respectively
Sports
FIFA's ban comes in the wake of East Bengal and KBFC's failure to comply with "financial obligations" for their former players Johnny Acosta and Matej Poplatnik.