Kamala Mills fire: What we know about Sigrid Ospitalita and Entertainment, the owner of 1Above, and its directors
Sigrid Ospitalita and Entertainment, the firm that owns 1Above, is a Mumbai-registered limited liability (LLP) company incorporated on 25 July 2016 with an initial capital of Rs 1 lakh
The owner of the 1Above, the pub where a major fire broke out on Thursday night, is Sigrid Ospitalita and Entertainment LLP. (Follow live updates of the incident here.)
It is a Mumbai-registered limited liability (LLP) company incorporated on 25 July 2016 with an initial capital of Rs 1 lakh.
Kripesh Sanghvi, Jigar Sanghvi and Abhijeet Mankar are the three partners of the company.
According to the documents with the Registrar of Companies, as on 31 March 2017, its fixed assets stood at Rs 2.53 crore. It total assets including loans and advances stood at Rs 4.32 crore.
It made a gross profit of Rs 1.69 crore during the first year of operations and incurred a net loss of Rs 18.14 lakh.
Apart from Sigrid, Kripesh Sanghvi is also director on Union Chains and Jewellers Pvt Ltd and Sbhubh Tradelinks.
Jigar Sanghvi is also director on Union Chains and Jewellers Pvt Ltd. Meanwhile, Abhijeet Mankar is also director on Arctic Fox Entertainment Pvt Ltd.
The pub is situated inside the Kamala Mills Compound in Lower Parel area of Mumbai. The fire killed at least 14 people, including 12 women, most of them in their twenties and thirties.
According to latest reports, all the three owners of 1Above have been named in FIR and the cops have charge them with section 304 of the Indian Penal Code (IPC) for causing death due to negligence. Other sections charged include endangering life of others, causing hurt and common intention.
also read
India
Bhoiwada sessions court on Wednesday sent all four accused in Kamala Mills fire case, Yug Pathak, Jigar Sanghvi, Kripesh Sanghvi and Abhijit Mankar, to judicial custody till 31 January.
India
Mumbai Police announced a reward of Rs 1 lakh to those providing information about the whereabouts of the owners of '1Above' pub in the Kamala Mills Compound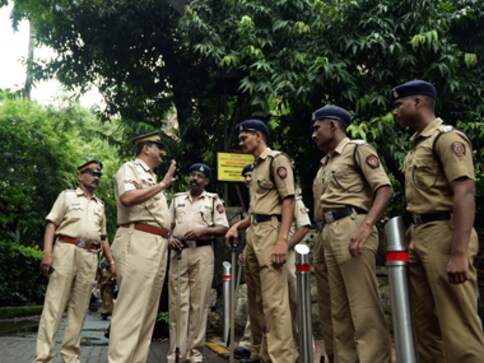 India
A magistrate's court on Thursday rejected the bail applications of owners of the two pubs in Kamala Mills compound here where a massive fire claimed 14 lives last month.