Kalaignar money trail: Probe progresses at snail's pace
Have the authorities started cracking the mysterious trail of Rs 200 crore to DMK-run Kalaignar TV and back?
Have the authorities started cracking the mysterious trail of Rs 200 crore to DMK-run Kalaignar TV and back?
The 2G scam probe by the Central Board of Direct Taxes is progressing, but at snail's pace.
The board now expects the probe to be completed by March 2013.
The deadline looks unachievable considering the board officials' admission that they have not taken any steps to get required information from foreign countries.
A report in The Economic Times says the CBDT is investigating 18 companies purportedly based in Kolkata for helping Kalaignar TV to return Rs 52 crore to the original source after 2G scam blew out resulting in A Raja's resignation as telecom minister. The companies may not have existed at all, the board has said.
In the second charge sheet by the Central Bureau of Investigation in the 2G scam, the agency had alleged that Shahid Balwa, promoter of Dynamix Realty, and Vinod Goenka, promoter of Swan Telecom, had given Rs 200 crore through circuitous route to Kalaignar TV.
The money, it alleged, was returned in the aftermath of the scam.
The CBDT, in a presentation to the Joint Parliamentary Committee probing the 2g scam, has said the 18 firms that were used to route back Rs 52 crore "could be fictitious", the ET report said.
The Opposition and the Left have criticised the slow progress of the probe.
According to the board, Kalaignar TV had received Rs 200 crore from various sources. Of the total Rs 200 crore, Rs 52 crore is from 18 Kolkata-based firms, details of which are not available to CBDT or the income tax department.
The sources of the balance part of the money have been confirmed.
The CBDT's presentation also dealt with Reliance Telecom, Unitech Group, Videocon Telecom, Etisalat DB Telecom, Tata Realty and Infra Ltd, and Telenor Norway.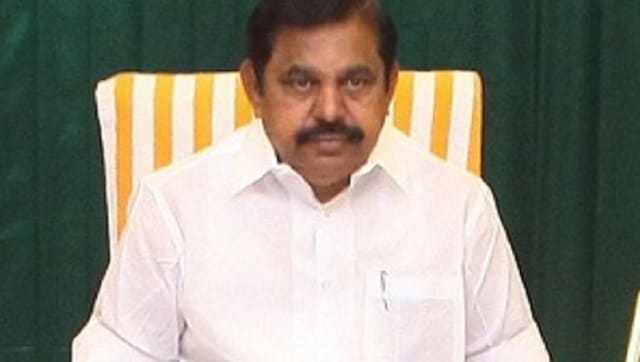 Politics
Palaniswami polled 1,63,154 votes while his closest rival DMK's T Sampathkumar secured 69,352 votes
Politics
Pitchandi, who represents the Kilpennathur assembly constituency in Tiruvannamalai district had served as DMK deputy whip in 2016
Politics
Stalin is the son of former chief minister late M Karunanidhi. Stalin started his political career early and won for the first time from Thousand Light constituency in Chennai in 1989.