Jubilant Foodworks, the franchisee owner for Domino's pizza in India, reported fourth quarter net profit which surged 52 percent to Rs 29 crore, compared to the same quarter last year. The company's net sales in Jan-March were up 46 percent to Rs 283 crore. Same-store sales rose 26.2 percent in the quarter.
The results came in line with expectations as CNBC TV18 poll expected net profit of Rs 29 crore and sales of Rs 287 crore. The company opened 26 new stores in the fourth quarter while it expanded to 105 cities in the last one year, including places like Thrissur, Gajraula.
Jubilant's quarterly operating profit margin was at 18.5 percent versus 17.1 percent a year ago, which has boosted profit numbers despite rising expenses.
Hari S Bhartia, co-chairman, Jubilant Foodworks said, "We had a great finish to the year, increasing our confidence as we enter FY13 with a stronger vision for success." The press release detailed the company's new venture of bringing Dunkin' Donuts to India.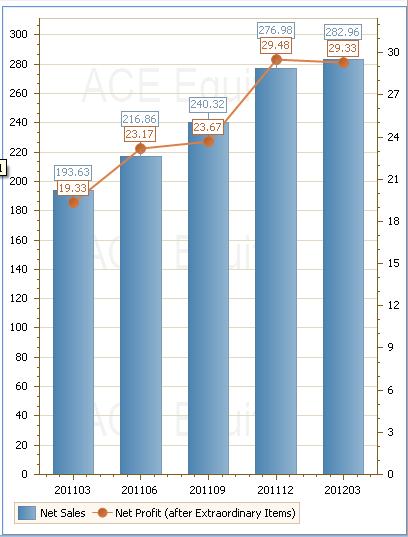 The Indian unit of the US food chain is a joint venture betweenDunkin' Brands Group and India's Jubilant Foodworks and has opened its first flagship store in Connaught Place in New Delhi. The JV which will be branded as "Dunkin' Donuts and More", will serve coffee and sandwiches here. The release says it will serve donuts, coffee and other beverages, breakfast and all-day meals.
Jubilant says "By offering certain elements of both cafe and quick service restaurants Dunkin' Donuts expects to occupy the sweet spot between them."
Though it is a nascent venture, it's the success of the venture that could see support for the stock that has already given 45 percent return in the last one year.
Updated Date: Dec 20, 2014 08:15:40 IST