JSPL to set up power plant in Liberia for $250 mn
Jindal Steel and Power (JSPL) will set up a 175 MW thermal plant in power-deficit Liberia with $250 million investment in the first phase.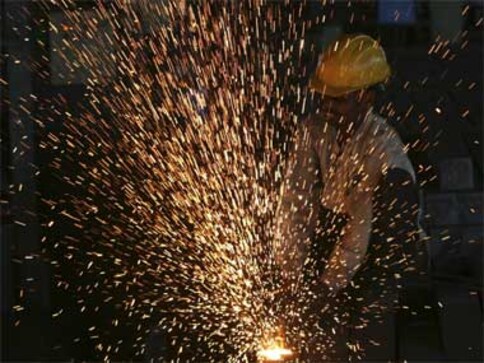 Raigarh (Chattisgarh): Jindal Steel and Power (JSPL) will set up a 175 MW thermal plant in power-deficit Liberia with $250 million investment in the first phase.
Signing the initial pact for setting up two units of 175 MW capacity each with visiting Liberia's nobel peace prize winning president Ellen Johnson Sirleaf here, JSPL Chairman Naveen Jindal today said work on the first phase of 175 MW project would start in a year from now.
The construction of the power plant would take another two and a half years from there, he said.
"We have signed an initial pact today. In the first phase, we will put up a 175 MW power plant there and depending upon the need, we will scale it up," Jindal said.
Commenting on the development, Liberian President Sirleaf said, "Our partnership will go beyond the power plant and we look forward to more cooperation with the Jindal Steel and Power."
Present on the occasion, Sirleaf said the partnership between her country and JSPL would go much beyond the power project.
Asked if Liberia would offer any iron ore mine, which has many of them in the Western African nation, to JSPL considering its expertise in the field, she said, "All things are possible. We are open for a very strong partnership with Jindal."
JSPL was reportedly in talks with the Liberia government to acquire its biggest iron ore mine Wologisi that is estimated to hold several billion tonnes of reserves.
The Naveen Jindal-led firm is the second the Indian company after Sesa Sterlite to invest in Liberia. Sesa
Sterlite had entered Liberia in 2011 and is developing Western Cluster iron ore project which consists of three mining concessions.
Talking about JSPL's power venture in Liberia, Jindal said that the country generates around 60 MW power now though the requirement is more than 100 MW to light up the cities.
He added that the excess power, to be generated by JSPL, could be used by the growing base of industries there which are currently using DG sets to meet their need. The country does not have much coal reserves. "Coal for the project would have to be imported either from Mozambique, South Africa, Columbia or the US," he said.
Power from the project would be sold on commercial basis at around 15 cent per unit, Jindal said, claiming it would be almost one-third of the price the country is currently paying for getting a unit of power.
Jindal said JSPL would have to acquire land on its own and have to set up a small jetty for coal to come in. The role of the Liberia government in the entire project would be that of a facilitator.
Besides Liberia, JSPL also has plans to set up power plants in other African nations including Senegal, Botswana, and Mozambique in future, he said.
PTI
Business
CBI sources said Jindal, who has been named as accused along with the former Minister for State for Coal Dasari Narayan Rao in its 13th FIR, would be questioned this week.