Job cuts are a wider problem, not limited to Infosys, TechM; is Modi govt waking up to challenge?
The pain of job losses is visible in other sectors as well. This makes Narendra Modi's task of employment generation a lot tougher.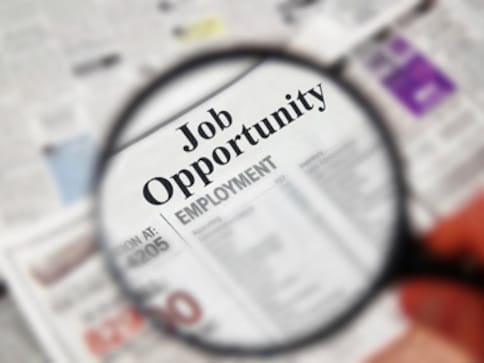 (This is an updated version of an earlier published story)
News of large scale job cuts are increasingly emerging from major Indian IT companies. According to a report in the Times of India, these job cuts are happening in a scale not seen since 2008-2010 global economic crisis. Those who have handed over pink slips to middle level staff or in the process of doing so include Cognizant, Wipro, Infosys and Tech Mahindra (read here).
Though these companies have maintained that the job cuts are part of the regular process of 'weeding out the bottom performers', it is not hard to understand that slowing business growth, pressure to cut costs and work permit restrictions for foreigners in countries like US, Singapore, Australia and New Zealand also weigh heavily leading to staff reductions. Some large IT firms have lowered their growth forecasts giving an indication of what lies ahead. Globally, countries are focusing more on local hiring and the writing was on the wall for the IT industry too. In a difficult business environment, companies typically tend to take measures to preserve capital and cut jobs.
Partly, it is also a failure of India to convince the developed countries to taka a softer approach to Indian workers. As pointed out by Sanjay Ghosh, Labour Lawyer and columnist in this article in DNA, this is also a foreign policy failure of Modi and the inability of this government to put pressure on foreign governments to calibrate their policies taking into account India's interest.
What does it mean for India? IT industry is one of the largest employers for Indians. Hence, the problem of job losses isn't something one can ignore. But, more worrying aspect is that the trend may not confine to the IT sector alone. Pressure on margins, difficult business environment and automation will push companies to trim more staff, particularly in sectors like manufacturing and construction and e-commerce companies. Manufacturing sector has already seen a number of jobs being cut.
In April-September period last year, engineering major Larsen & Toubro laid off 14,000 employees across businesses saying it was a 'strategic decision' necessary to stay 'agile and competitive', a PTI report said. Similarly, in July last year, reports came that India's largest e-commerce company, Flipkart was sacking at least 700 employees, or over three percent of its workforce, as it looks to cut costs, the PTI reported. There have been job cuts across other verticals too (read Firstpost story here) from companies such as Ola Cabs, AskMe and others. The tightening of H-1b visa regulations in the US and elsewhere poses an immediate problem. Industry Assocham has already warned that Indian IT firms may be forced to lay off staff due to the tightening of US H-1b visas.
Modi's challenge
Ever since Narendra Modi came to power in 2014 May, job creation has been a major challenge for his government. Modi promised one crore jobs to Indians during his term. But, after three years of his rule this promise remains a promise. That is despite his ambitious 'Make in India' programme generating interest from foreign investors. Reasons for this aren't difficult to understand. With private investment cycle refusing to take off in a big way and global situation turning adverse, job creation is an extremely difficult task for any government, not just for Modi. Even the previous UPA-government had faced criticism for an era of 'jobless growth'.
But, the current global economic scenario poses even bigger challenges for Modi government. The Modi-government seems to have sensed the urgency to focus on job creation. In May this year, PM Modi directed (read here) that all proposals sent to the cabinet must state the number of jobs they can generate. In the run up to 2017 Union Budget, rating agency, Crisil, said that over 1.5 million people are entering the job market every month and the rapid adoption of automation which reduces the dependency on labour is only aggravating the situation.
"The last three years have seen a slow but steady uptick in economic growth, but it is likely that this hasn't been accompanied by commensurate job increase in employment and that those sectors which grew faster have low labour intensity and share in overall output," the agency said in a note. NITI Aayog, the government's think-tank has estimated the unemployment rate between 5 percent and 8 percent currently.
According to a response by Minister of State for Planning, Rao Inderjit Singh in Parliament in February this year, the unemployment rate in the country is on the rise. The condition of people in the category of Other Backward Classes (OBC) is worse among the broader population. While the overall unemployment rate in the country is 5 percent, it is 5.2 percent for OBCs.
To get a perspective, one needs to look at the historic numbers as well. The unemployment rate in the country was 4.9 percent in 2013, 4.7 percent in 2012 and 3.8 percent in 2011. As for the scheduled castes, the unemployment rate was 3.1 percent in 2011, which has now risen to 5 percent. That means, while there has been a steady increase in the number of jobless people since 2011, there has been a worrying, almost double, jump in the figures pertaining to the unemployment figures among the scheduled castes.
In fact, ever since Modi came to power, there have been several cases of job losses in the informal sectors, thanks to steps such as 8 November, 2016 demonetisation announcement that has hit cash-intense sectors. Why is there no job growth domestically? The simple reason is that investments are not picking up at the desired pace. Unless new factories and projects come up, it is difficult to generate more jobs.
Clearly, Modi's challenge is political as well. The PM has faced criticism even from the labour arm of the Rashtriya Swayamsevak Sangh (RSS) for 'losing more jobs rather than creating new ones'. "Under the new government, 1 lakh and 35 thousand job opportunities have been created so far but 20 lakh people have lost their jobs," Baij Nath Rai, president of the Bharatiya Mazdoor Sangh, told The Telegraph in December last year.
In a difficult business environment and adverse global scenario, pink slips may not be limited to the IT sector alone, the pain will be visible in other sectors as well. This makes Narendra Modi task of employment generation a lot tougher.
also read
World
Tech layoffs started in November 2022. However, in just five months of 2023, the tech sector has laid off nearly 2 lakh full time employees across the world, plus several freelancers and consultants. The worse, however is yet to come.
World
Amid the 'Great Layoff Season', several Indians are looking at seeking an EB-5 visa to continue their stay in the United States. In 2022, the number of desis choosing this programme rose by 75 per cent compared to 2019. What are the advantages of an EB-visa over the conventional H-1B option?
India
The Indian IT sector is in a very bad shape, because of which the industry had to lay off employees in the thousands. This year, the Indian IT sector will be cutting down hiring through colleges placements by at least 40%. Industry giants will be prioritising placing recruits hired last year.