Jindal's Zee TV sting is a great favour to Indian media
What the Jindal-Zee TV controversy has done-whatever the final outcome-is to force a discussion on practices that are unquestionably reprehensible. <br /><br />
Naveen Jindal's press conference in the context of the allegations that Zee TV executives attempted to negotiate a deal-tantamount to blackmail-to back off on a story which, ostensibly, could damage Jindal Power and Steel Limited (JSPL), in exchange for increased advertising has done media-and society-yeoman service.
For years, even decades, there have been rumours about newspapers and TV channels bartering 'silence' or favourable coverage in exchange for lucrative advertising deals. Unfortunately, they have remained rumours, with no one coming forward to formally allege, charge or present proof that such an attempt at blackmail was, indeed, made.
Today's press conference ends the silence.
What Jindal has done, in the context of possible blackmail, is to send a signal to all those who have been, or could be in the future, victims of such practices. They could follow Jindal's lead, risking the possibility of negative or damaging stories appearing in media, rather than to yield to blackmail threats.
The Jindal expose also serves to put unscrupulous journalists or marketing/advertising sales executives on alert: what happened to Zee and the executives concerned today, could happen to you tomorrow. As this is written, it must be underlined, Zee TV representatives have denied all the allegations made by Jindal at the conference.
Zee TV has alleged that JSPL attempted to tempt the channel by offering large advertising business in exchange for favourable coverage. According to Zee executives speaking on the Zee Business channel, JSPL executives were first offered a bribe of Rs 25 crore, and later offered a dummy advertising contract through which Zee TV would receive Rs 100 crore from JSPL on condition that the investigation into JSPL is stopped immediately.
Finally, it will be up to the courts to decide on whether it is Jindal or Zee TV which is right or wrong.
But, of greater importance, is the principle of what Naveen Jindal has discussed. There have been whispers, rumours and innuendo about deals between individuals or corporates and media outlets to ensure favourable coverage or stop the flow of damaging news. Not all such rumoured deals are results of blackmail; some of them are just sweeteners.
Naveen Jindal alleges that this is blackmail at its worst. If such incidents are, indeed, taking place, and targeted victims and the blackmailers arrive at deals, news regarding the individuals or corporates concerned automatically become less than credible - and that is patently cheating consumers of the truth.
What the Jindal-Zee TV controversy has done-whatever the final outcome-is to force a discussion on practices that are unquestionably reprehensible.
Incidents in the recent past have exposed unhealthy and cosy relationships between media and corporate India, media and politicians, politicians and corporate India, the issue of paid news under the guise of editorial, and so on.
This incident will take time to play out. The big plus is that, whoever is in the right, things will not be the same for blackmailers and blackmail victims - which means that the consumer will be the beneficiary, receiving news that is closer to unbiased and closer to the truth.
Disclaimer: Firstpost is a part of Network18, which also owns TV channels that compete with channels owned by Essel Group, owners of Zee TV and Zee Business.
Subscribe to Moneycontrol Pro at ₹499 for the first year. Use code PRO499. Limited period offer. *T&C apply
Lifestyle
Through this fortnightly column, Tales From TJ Road, Bachi Karkaria tells the story of Mumbai's metromorphosis
Entertainment
With The Girl on The Train, and recent series such as The Queen's Gambit and Sharp Objects, creators have refused to define their heroines by their vices or flaws.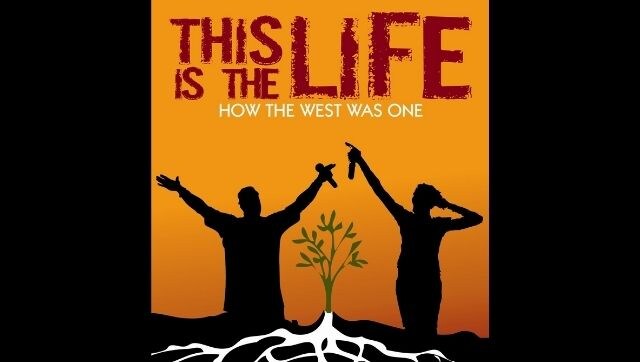 Entertainment
Ava DuVernay's This Is the Life is a refreshing portrait of a 1990s California hip-hop subculture that thrived separately from gangsta rap