JetLite to be merged with JetKonnect
JetKonnect was launched in May 2009 as competition increased in the no-frills category.
Mumbai: As part of a strategic rebranding and restructuring exercise announced last July, the country's largest airline Jet Airways today said, effective 25 March, its low-cost arm JetLite will cease to operate, after being merged with the other no-frills brand JetKonnect.
"Effective March 25, JetLite will cease to operate separately, but will come under the JetKonnect brand, enabling guests to avail of a single superior in-flight product in the full service (Jet Airways) and low-fare categories," group chief commercial officer Sudheer Raghavan said in a statement.
JetLite was created in 2007, following the takeover of Air Sahara in April 2007. It used to contribute nearly three-quarters of the group's domestic revenue, with the rest coming from JetKonnect. It used to operate with 19 Boeing 737s, connecting 31 domestic destinations, apart from Kathmandu, with 123 flights a day.
JetKonnect was launched in May 2009 as competition increased in the no-frills category.
Raghavan further said, the merger is aimed at streamlining the product portfolio of the group and to offer the guests a single superior in-flight product in the full-service and low-fare categories respectively, drawing synergies from the other brand.
The airline is also looking at opportunities to optimally deploy and cross-utilise common resources of Jet and JetLite wherever possible and this rebranding exercise will help further in synergising our collective operations, he added.
Though low-cost, JetKonnect, he said, will offer premiere services on certain routes, where guests may enjoy service, identical to that enjoyed by the full-service parent Jet. This will be further expanded in a phased manner. The cockpit and cabin crew will don the same uniform, as their counterparts from Jet.
Raghavan further said, some JetKonnect flights will operate under the S2 code, while others will have flight numbers prefixed by the 9W code.
The Jet group currently operates around 620 flights a day, with a fleet of 120 aircraft, with Jet operating 101 aircraft connecting 76 destinations both domestic and international, and JetKonnect, connecting seven key domestic routes- Delhi, Mumbai, Chennai, Bangalore, Hyderabad, Ahmedabad and Kolkata, with around 290 flights daily.
Jet had revealed the merger plan last July. Announcing the first quarter earnings, group vice-president, commercial strategy and investor relations, KG Vishwanath had said, "The management is very clear that there will be only one brand in the low-fare arena and that is something, which will emerge very clearly in the next one or two months."
Jet Airways and JetLite will continue as distinct business entities operating under their own airline operating permits, Raghavan said, adding "to achieve brand consistency, JetKonnect will be the dedicated low-fare service with a mixed fleet of Boeings and ATRs to operate on the metro, tier II and III routes."
Explaining the rationale behind the merger, Raghavan said, "The launch of JetKonnect is the culmination of a well- coordinated effort and arises from the fact that since its inception in May 2009, JetKonnect has proved to be a successful model. We thought it best to consolidate our product in the low-fare segment with a single brand JetKonnect, for enhanced brand recall."
PTI
Find latest and upcoming tech gadgets online on Tech2 Gadgets. Get technology news, gadgets reviews & ratings. Popular gadgets including laptop, tablet and mobile specifications, features, prices, comparison.
Corporate
Swamy has filed petition seeking to quash the deal on the ground that it was against public interest as there has been squandering of natural resource i.e. the sky and air space.<br />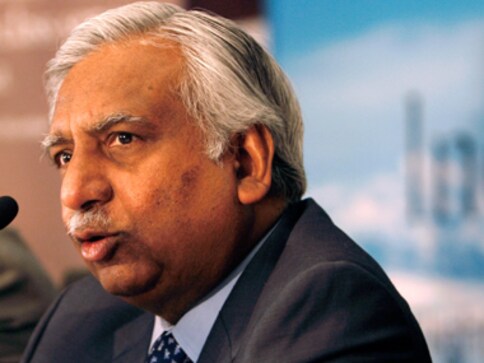 Business
Naresh Goyal continues to be the biggest individual stakeholder in the airline, holding over 25 percent of the company even after the bank transaction closes.
Biztech
The low-cost carrier has announced a 30-day advance purchase scheme on domestic flights. According to a circular to travel agents, the Jet Konnect scheme is valid for sale on Thursday and Friday with travel up to April 15, like the offer of most other airlines.<br /><br />