Jet set for massive fleet expansion; to order 100 aircraft at Paris Air Show
With money flowing in from Etihad Airways, which bought a 24 percent stake at 32 percent premium to the market price, Jet Airways seems all set for a massive fleet expansion.
New Delhi: With money flowing in from Etihad Airways, which bought a 24 percent stake at 32 percent premium to the market price, Jet Airways seems all set for a massive fleet expansion. Aviation consultancy CAPA said today Jet has already confirmed an order for 50 Boeing 737 MAX aircraft together with 8?10 Boeing 777?300ERs and that the order would be announced at the Paris Air Show next month.
CAPA also said it expects a further order for over 50 A320 neos which will be deployed by Jet for LCC operations under its subsidiary, JetKonnect. "Jet is therefore expected to announce a total order for over 100 aircraft in Paris. The longer term order could be as high as 200, however we expect that it will be announced in phases," Capa said in its 'India Outlook 2013-14' released today.
The airline presently operates a fleet of 100 aircraft (as per its website), which is a mix of Airbus and Boeing.
Such a large aircraft order is of course being considered by Jet because it has lined up massive domestic expansion plans which tie up with its expanding international footprint through the tieup with Etihad.
Jet has already said it will pick up Indian passengers from 23 cities, take them to its new hub Abu Dhabi and then offer them onward connections to the Americas, Africa and even Europe.
Jet sources had told Firstpost earlier that the airline will get back 5 leased B777 aircraft from Thai Airways and Turkish this year. "Besides, we have a firm induction plan for 6 B737s over the next three years." They had said fleet expansion will be done through a mix of lease/buyback and outright purchase of aircraft. The CAPA report mentions orders while Jet has confirmed induction of 6 Boeing 737s over the next three years till 2016.
That Jet needs to have a massive fleet expansion plan and funds in place is essential to its very survival. So not only has the airline asked for about 42,000 seats a week to Abu Dhabi, it is also eyeing 10 percent of the traffic to markets west of India by 2015-16.
It has said the market size of traffic to and from countries to the west of India is about 28 million passengers per year. This includes traffic from the Gulf, Middle East Europe, Africa and the Americas. "We want a share of this traffic. It is already growing a 10 percent per year and in three years, this traffic will become almost 40 million passengers," airline sources had said. Jet is looking to corner 10 percent of this traffic or four million passengers by 2015/2016 buy establishing a hub not in any Indian airport but at Abu Dhabi. The sources quoted earlier said making any large Indian airport a hub for this traffic makes little sense since the Gulf region is ideal geographically.
Jet plans to continue with its existing hub operations at Brussels airport, from where it will route flights to Europe. So in the new scheme of things, it will use a wide body aircraft to carry passengers from Delhi, Mumbai, Chennai and Bangalore to Abu Dhabi and then offer them onward connections to the Americas and other western markets. It will also use narrow bodies to offer nearby cities within the Gulf region and Africa from Abu Dhabi.
CAPA notes that until recently, Jet was unable to order aircraft because export credit agencies were concerned about its leverage, as a result of which it had to lease Airbus330s to expand capacity. But now that money from Etihad will flow in, Jet is obviously planning an eye-popping fleet expansion.
Besides a massive rampup of international operations, CAPA's aircraft estimates make it clear that Jet is also eyeing a very different and very focused strategy to wrest back market share from LCCs in India. As aviation experts have pointed out earlier, Jet has had a confused strategy at best for domestic low cost operations till now.
When it had two LCC brands, Konnect and JetLite in the market, flights on the two brands were often scheduled very close to each other from the same airport. Many times, passengers would travel Konnect one way and JetLite the other way. Konnect was not a full on LCC and there was always confusion about how Jet is managing the low cost operations.
But if CAPA's estimates are correct, Jet is augmenting fleet specifically for giving a fillip to its domestic low cost operations as well.
CAPA also estimates that Jet may become the first Indian airline to operated the largest commercial airplane, the Airbus 380, on lease from Etihad. "The current order for ten 787?8s will switch to 787?9s - to provide a common fleet
with Etihad and airberlin ? while the order for 36 737?800s will be converted to ? 900 series aircraft. We expect that Jet Airways could be the first Indian carrier to operate the A380, leased from Etihad."
Find latest and upcoming tech gadgets online on Tech2 Gadgets. Get technology news, gadgets reviews & ratings. Popular gadgets including laptop, tablet and mobile specifications, features, prices, comparison.
Business
JetKonnect was launched in May 2009 as competition increased in the no-frills category.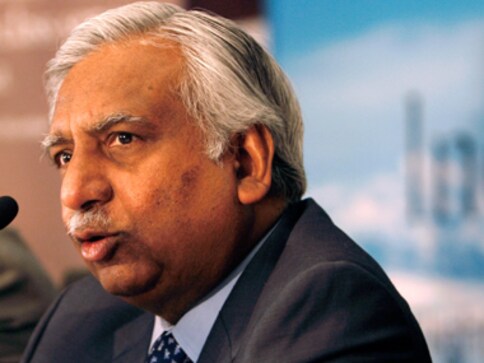 Business
Naresh Goyal continues to be the biggest individual stakeholder in the airline, holding over 25 percent of the company even after the bank transaction closes.
Biztech
The low-cost carrier has announced a 30-day advance purchase scheme on domestic flights. According to a circular to travel agents, the Jet Konnect scheme is valid for sale on Thursday and Friday with travel up to April 15, like the offer of most other airlines.<br /><br />