Jet Lite, Jet Konnect to merge by May: official
The company, which posted a loss of Rs 101 crore in the quarter ending December, says higher fuel prices and depreciating rupee would continue to be concerns.
New Delhi:Country's largest private sectorair carrier Jet Airways today said it will complete the mergerof its two low-cost models, Jet Lite and Jet Konnect, undera single brand by May.
"We are contemplating brand merger of Jet Lite and JetKonnect. Jet Lite will cease to exist by April-May. We expectcapacity addition in low-cost models as well," a Jet Airwaysofficial told financial experts here.
Currently, the two no-frills brands that Jet operates areJetLite, which it bought from Sahara group, and Jet Konnect.The official further said capacity addition would not bea concern for next 12-15 months.
"Out of our 100 aircraft fleet, 40 is owned and 60 is onlease. FY'13 will see revenues remaining flat and may see 5percent capacity addition," he said.Also, the company said it expects to sell and lease off77 aircrafts in Q4. "This will help pay off working capitalloans and debt pay-off. We have not taken any extension oflease expiry".
The company, which posted a loss of Rs 101 crore in thequarter ending December, also said that higher fuel prices anddepreciating rupee would continue to be a cause of concern.
"Higher fuel prices and depreciation of rupee haveimpacted company's operations. ATF prices and rupeedepreciation continue to be a cause of concern. These are someuncontrollable event in the short run," it said.
Jet Airways on Friday posted a net loss of Rs 101.22crore in the December quarter of 2011-12, against a net profitof Rs 118.23 crore in the corresponding period last fiscal.The company said during the quarter, internationaloperations were weighed down by high operating cost. "During the third quarter, loss from domestic operationwas Rs 41 crore, and from international operation, Rs 61crore. Share of international revenue to total revenue was 55percent," it said.
As on 31 March 2011, the debt burden was Rs 13,680crore, the company said, adding that by 31 December, it hadgone up to Rs 14,079 crore. It attributed the increase to thedepreciating rupee.
PTI
Find latest and upcoming tech gadgets online on Tech2 Gadgets. Get technology news, gadgets reviews & ratings. Popular gadgets including laptop, tablet and mobile specifications, features, prices, comparison.
Sports
Since the Football League's fourth tier was added in 1958, this was only the second time a top-flight side had lost by three or more goals to opposition from that level in the FA Cup.
Entertainment
M Night Shyamalan says the pandemic protocols have only facilitated the way he likes to tell stories like Servant Season 2 on Apple TV+ — singular setting, limited cast, and deliberate quietness.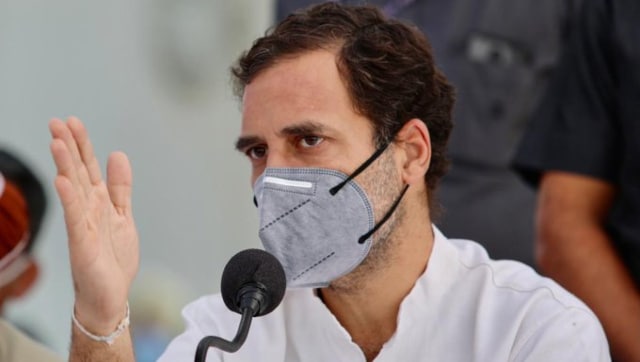 India
Gandhi was referring to allegations that the 'leaked' chats showed Goswami was reportedly privy to the Balakot air strikes beforehand