Jet expects to close Etihad deal by year end, despite posting losses
Jet Airways expects to conclude a $334 million stake sale to Abu Dhabi's Etihad by the year-end, the Indian airline said, one day after posting a record quarterly loss.
New Delhi:Jet Airwaysexpects to conclude a $334 million stake sale to Abu Dhabi's Etihad by the year-end, the Indian airline said, one day after posting a record quarterly loss.
Jet, which has lost money in the past six years, is awaiting approvals from the Competition Commission of India (CCI) for the deal and is on course to complete the transaction during this quarter, Chief Financial Officer Ravishankar Gopalakrishnan said.
An Etihad spokesman declined to comment, after Jet's earnings announcement on Wednesday, on whether Jet's quarterly loss would have any impact on the deal. The stake sale, cleared by the cabinet this month, is meant to help Jet break out of a pattern of losses in the domestic airline business.
The net loss widened to Rs 891 crore in the three months ended September 30 from Rs 99.7 crore a year earlier.
An economic slowdown also meant lower yields, a gauge of the average fare paid per kilometre flown, Jet said on Wednesday.
A fall in the value of the rupee, the high cost of fuel and an increase in fees at some airports also led to the loss, said India's second-biggest carrier by domestic market share.
The loss in the fiscal second quarter is the biggest ever for Jet, the first of India's airlines to publish earnings for the quarter, according to data compiled by Thomson Reuters from company filings. It reported a net loss of Rs 710 crore in the September quarter of 2011.
Despite the sector's current problems, deep-pocketed foreign players such as Singapore Airlines,AirAsia Bhdand Etihad have been lured to the country by longer-term growth prospects.
The Indian government expects passenger air traffic to almost triple during the current decade.
SYNERGY
Etihad's $334 million deal for a 24 percent stake in Jet is the first investment by a foreign carrier in an Indian airline since the country last year changed rules to help channel capital into a sector.
"The synergy between the two airlines in terms of commercial cooperation and the kind of cost synergies that we will achieve will be significantly increasing the profitability for the airlines in the coming quarters," Jet's Gopalakrishnan said.
Jet shares fell as much as 6.4 percent in Mumbai trading on Thursday to their lowest level in about seven weeks, before paring losses to trade about 2 percent down by 0911 GMT.
High costs of jet fuel and aggressive pricing as competition increases will likely hurt airlines' finances in the coming quarters, analysts say. Jet paid 8 percent more for fuel from a year earlier, it said.
Income from operations rose marginally to 37.88 billion rupees in the quarter ended September from Rs 3755 crore a year earlier, Jet said, while expenses jumped nearly a fifth to Rs 4851 crore.
Some of its aircraft sat idle, accounting for Rs 120 crore in losses.
All players in India's five-player airlines market are losing money with the exception of unlisted IndiGo, the biggest Indian carrier by local market share.
Kingfisher Airlines, once the No. 2 carrier, has not flown in a year for want of cash. India's three listed airlines stocks - Jet, Kingfisher and SpiceJet- are the worst performers this year among 85 global airline stocks studied by Thomson Reuters StarMine.
Etihad is investing another $150 million in Jet's frequent flyer programme and has spent $70 million to buy Jet's three pairs of Heathrow slots through a sale and leaseback agreement, as part of the deal, which was first agreed in April.
Etihad will also support Jet with up to $150 million of foreign currency loans. The Indian carrier's debt at the end of September was about $1.9 billion.
Reuters
Subscribe to Moneycontrol Pro at ₹499 for the first year. Use code PRO499. Limited period offer. *T&C apply
science
A successful bid to land Tianwen-1 would make China only the second country after the US to place a spacecraft on Mars.
India
The biggest challenge faced by women entrepreneurs in India is gender bias in access to finance as studies show that their loan applications are more likely to be delayed or rejected as compared to men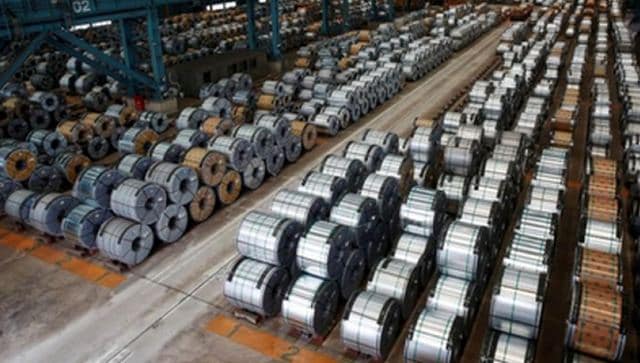 India
Indian manufacturers say that the 'dumping' of certain steel items from China is likely to continue 'if the existing duty is allowed to expire', a govt notification said