Jet Airways shares tank over 29% after consortium of bankers move grounded airline to NCLT
Shares of Jet Airways further plummeted over 29 percent on Wednesday after the consortium of bankers took the grounded airline to the National Company Law Tribunal
Jet Airways shares continued to face heavy selling pressure and tanked 28.18 percent to an all-time low of Rs 29.05 on the BSE

This the 13th consecutive trading day fall for Jet Airways, which has tumbled nearly 81 percent during this period

The consortium of 26 bankers led by State Bank on Tuesday took the grounded Jet Airways to the National Company Law Tribunal to recover their dues of over Rs 8,500 crore
New Delhi: Shares of Jet Airways further plummeted over 29 percent on Wednesday after the consortium of bankers took the grounded airline to the National Company Law Tribunal.
The scrip continued to face heavy selling pressure and tanked 28.18 percent to an all-time low of Rs 29.05 on the BSE.
At the NSE, shares of the company plunged 29.38 percent to an all-time low of Rs 28.60.
This the 13th consecutive trading day fall for Jet Airways, which has tumbled nearly 81 percent during this period.
The consortium of 26 bankers led by State Bank on Tuesday took the grounded Jet Airways to the National Company Law Tribunal to recover their dues of over Rs 8,500 crore.
The tribunal will hear the matter on Wednesday.
Jet Airways, started over 25 years ago, stopped flying on 17 April, after it ran out of cash and the unpaid lessors took away most of its 100-odd operational aeroplanes.
The scrip has also been on a back foot following the announcement that stock exchanges will impose restrictions on trading in Jet Airways' shares from 28 June, as part of preventive surveillance measures to curb excessive volatility, according to a circular issued last week.
Find latest and upcoming tech gadgets online on Tech2 Gadgets. Get technology news, gadgets reviews & ratings. Popular gadgets including laptop, tablet and mobile specifications, features, prices, comparison.
Politics
The draft law seeks to make it mandatory for officer-bearers of NGOS to provide Aadhar numbers at the time of registration and also to bar public servants from receiving foreign funds.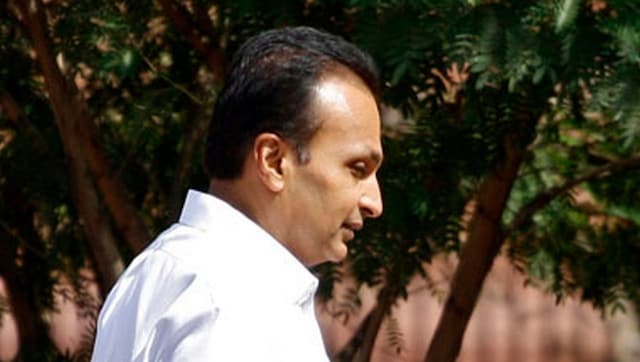 Business
The State Bank of India had moved the apex court to recover Rs 1,200 crore that it had loaned to two firms of the then-chairman of Reliance Communications
Politics
Rajya Sabha Chairman M Venkaiah Naidu said in concluding remarks that the House's productivity was 11.47 percent, while written replies were given to a total of 1,567 unstarred questions