Jet Airways shares plunge to 52-week low to Rs 163, drop 30% after ailing airline shutters operations temporarily
Shares of Jet Airways plummeted over 30 percent in early trade on Thursday, a day after the ailing airline shuttered its operations temporarily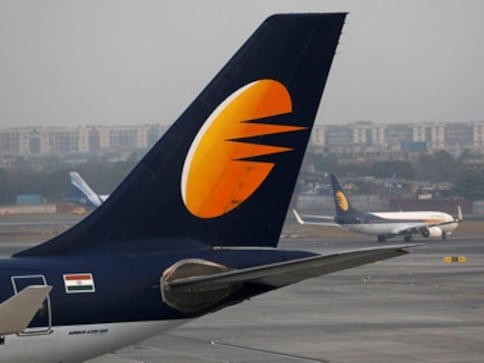 With lenders deciding not to extend any emergency funds, Jet Airways on Wednesday announced a temporary suspension of operations

Meanwhile, in a statement early on Thursday, Jet Airways' lenders said they were reasonably hopeful of a successful bidding process for the stake sale

Market analysts said the decline in the stock was largely a knee-jerk reaction of the temporary suspension of operations for the struggling airline
New Delhi: Shares of Jet Airways plummeted over 30 percent in early trade on Thursday, a day after the ailing airline shuttered its operations temporarily.
On the BSE, the scrip hit an intra-day low of Rs 168.60, a fall of 30.28 percent compared to the previous closing level. The stock is hovering around its 52-week low level of Rs 163 on BSE.
A similar trend was witnessed on the NSE too, where the share crashed to hit a low of Rs 158.70, down 34.01 percent over its last close, which is also its 52-week low level.
With lenders deciding not to extend any emergency funds, Jet Airways on Wednesday announced a temporary suspension of operations.
Meanwhile, in a statement early on Thursday, Jet Airways' lenders said they were reasonably hopeful of a successful bidding process for the stake sale.
The announcement came early morning ahead of market opening.
Market analysts said the decline in the stock was largely a knee-jerk reaction of the temporary suspension of operations for the struggling airline.
Business
Passengers will have to shell out at least 15 per cent more for air fare after oil companies raised the price of Aviation Turbine Fuel by a record 16 per cent. ATF makes up half of the operational costs of airlines in India
World
Rojas and Moncayo can be seen recalling their first meeting by talking over the telephone. As Moncayo accepts the proposal, the other cabin crew members and passengers are seen cheering for the couple and giving them a big round of applause.