Jet Airways shares fall 12.5% to Rs 303.05 as Tata Sons tamps down deal speculation with cash-strapped airline
Tata said on Friday it is only in preliminary talks with Jet Airways and has not made a proposal to acquire a stake in the debt-laden airline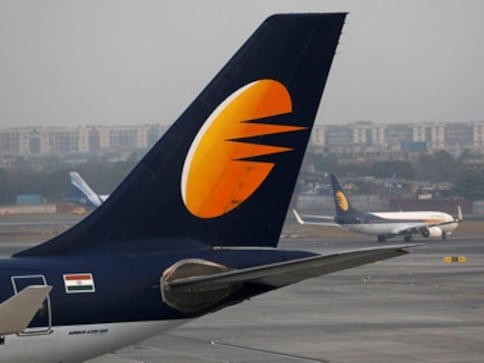 New Delhi: Shares in Jet Airways (India) Ltd. fell as much as 12.5 percent to 303.05 rupees on Monday, their biggest intraday percentage loss since 10 August, after Indian conglomerate Tata Sons ended speculation that a deal with the struggling carrier was imminent.
Tata said on Friday it is only in preliminary talks with Jet Airways and has not made a proposal to acquire a stake in the debt-laden airline. Reports of Tata Sons being close to buying a majority stake had sent Jet Airways' shares higher last week.
The carrier is undertaking a review of its business to cut costs and boost revenues in order to stay afloat. The airline is seeking funds by raising equity and selling a stake in its loyalty programme.
The survival of 25-year-old Jet Airways, founded by entrepreneur Naresh Goyal, is crucial for a host of companies from which it leases over 100 of its fleet of 124 planes. The airline also has 225 Boeing Co 737 MAX jets on order.
Jet, which owes money to vendors and employees alike, needs to urgently raise funds in order to meet its payments, a banking industry source told Reuters.
The airline on Sunday had to cancel some domestic flights from Mumbai airport due to "operational reasons", Jet said in a statement.
Explainers
A report by a Berlin-based think tank has said C919 planes, manufactured by China's state-owned COMAC, could splinter the duopoly of Airbus and Boeing planes in Beijing's domestic market and beyond. The homegrown plane is expected to take its maiden commercial flight this spring
World
The families are challenging the DOJ's deferred prosecution agreement (DPA) with Boeing, which required the aviation giant to pay $2.5 billion in fines and restitution in exchange for immunity from criminal prosecution for charges it defrauded the government during the certification of the MAX
Explainers
The final Boeing 747 freighter is slated to be delivered to Atlas Air on Tuesday. From its inception to nearly bankrupting the company, its glory years, and slow decline, a look back at the plane that transformed travel for ordinary people