Jet Airways profit falls 91% in Q2: Is too much reliance on Gulf routes behind airline's falling profitability?
Jet Airways has deployed almost half of its international capacity on Gulf routes, where the market growth is tapering off, which obviously means its yields (revenue per passenger) suffered on these routes.
New Delhi: India has been at the forefront of an aviation boom, with its domestic passenger numbers growing by double digits for months and international traffic growth also remaining robust though at levels lower than domestic. With booming traffic and jet fuel prices still far below peaks, the last many months have been good for India's airlines, specially for the low cost carriers (LCCs). But the numbers coming in for full service Jet Airways for the September quarter do not support this optimistic scenario. Jet, the second largest airline in India by passengers, saw its net profit plunge by almost 91 percent year on year in the September quarter and the largest share of blame for such poor numbers seems to rest with its obsessive capacity deployment on the Gulf routes.
Jet has deployed almost half of its international capacity on Gulf routes, where the market growth is tapering off, which obviously means its yields (revenue per passenger) suffered on these routes. Heck, its capacity skew in favour of international is anyway hurting the airline's overall profitability. Almost two-thirds of the airline's total capacity is deployed on international routes but only about 50 paise of every rupee earned in revenues comes from international operations. So obviously Jet has done better on domestic routes than international despite deploying less capacity within the country.
Traffic growth in the domestic market remains far higher than on international routes for all airlines. According to data from the Airports Authority of India, international passenger numbers grew almost 9 percent in September alone and by over 9 percent in the six months to September when growth in domestic passengers was far more robust at over 16 percent in both, September and the six-month period.
Jet Airways not only suffers from its Gulf obsession, analysts say it also has a heavily leveraged balance sheet which makes raising fresh finance more expensive for the airline. Given the urgent need for the airline to focus on non-Gulf international routes, its recent alliance with Air France-KLM combine is a welcome step.
International aviation consultancy CAPA has said that the current partnership with Etihad Airways, where the Abu Dhabi based carrier holds 24 percent equity stake and obviously a significant operational leeway, will become increasingly "less strategic and relevant". CAPA and other analysts also believe that an eventual investment by US airline Delta may also happen, offering much needed finance to the beleagured Jet Airways. Anyhow, there needs to be more consistency in Jet's long haul strategy after the Air France-KLM partnership. "Since 2005, Jet has moved from hub driven operations of 1/Brussels and then 2/ Abu Dhabi and now to a multiple gateway strategy of Abu Dhabi/LHR/Paris/ Amsterdam," CAPA pointed out. This confusion had better resolve itself at the earliest.
As per an airline statement, profit after tax (net profit) declined to Rs 49.63 crore in the September quarter this year against Rs 549.02 crore in the same quarter of the previous fiscal. In other words, the airline made a net profit of just about Rs 54,000 a day in the September quarter against almost Rs 6 crore a day in the corresponding quarter of FY17. Total sales also declined marginally to Rs 5,758.18 crore ( Rs 5,772.79 crore).
Jet Airways' newly appointed CEO Vinay Dube said in the statement that "Weak demand in the Gulf continues while low fares as well as yields in the domestic market have limited the ability to offset the increase in fuel prices". Fuel prices did start to rise in July but Jet's earnings seem to have taken a bigger hit than competitiors' with market leader IndiGo reporting a robust growth in net profit during the same quarter. Even SpiceJet saw its bottomline get strengthened. So are costs being tackled optimally by Jet? Fuel expenses for Jet Airways rose by just about 17 percent year on year; other expenses ballooned by over 26 percent. Needless to say, cost management has to be more robust for Jet Airways to stay in the game.
This piece in Mint points out that Jet Airways continues to underperform peers by a huge margin. It reported a 60 percent drop in Ebitda (earnings before interest, tax, depreciation and amortisation) to Rs 261 crore in the September quarter. In contrast, IndiGo reported a 2.8 times jump in Ebitda to Rs 378 crore, on the back of improved yields.
Meanwhile, according to analysts at HSBC, yield per PRK (passenger revenue kilometer) will increase by only 1.25 percent in the current fiscal, partly due to the soft Gulf market. Even in FY19, the analysts have forecast yield increase of just 1 percent . "We forecast around 40 percent underlying EBITDA CAGR in FY17-20 for SpiceJet and Indigo, but only 9 percent for Jet Airways".
The forecast for domestic market share is not too optimistic either. According to analysts at Motilal Oswal, Jet's domestic market share will decline from 17 percent in 2017 to 15 percent in 2018, even though domestic traffic growth is expected to remain robust. Reason? Incremental growth will migrate towards LCCs instead of full service airlines like Jet. Add to this the possibility of a strong contender snapping up Air India and becoming a headache for Jet in both, domestic as well as international markets, and it becomes clear that the road ahead won't be smooth for Jet.
On its part, the airline said CASK (cost per available seat kilometer) excluding fuel reduced by 5.3 percent to Rs 3.07 against Rs 3.24 in Q2 FY17 and revenue from codeshare partners increased by 8 percent compared to Q2 FY'17. Net debt was also down by Rs 194 crore.
Business
The pilots who have been forced to go on leave without pay are from the airline's Boeing and Bombardier fleets
Business
SpiceJet has been in the news for all the wrong things recently. The budget carrier has had a slew of flight mishaps including technical faults, severe turbulence and more, in the last few months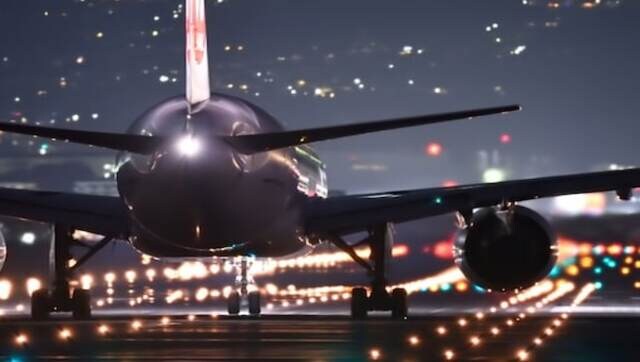 Business
As the country prepares to usher in the Christmas season and the popular winter vacation months, the hiring trend is expected to persist