Jet Airways' planes are safe to fly, being maintained at the highest levels of safety standards, says airline's engineers union
Jet Airways, the Naresh Goyal-led cash-strapped air carrier, on Tuesday, said that the Jet Airways' aircrafts are "safe to fly" and are being maintained at the "highest levels of safety"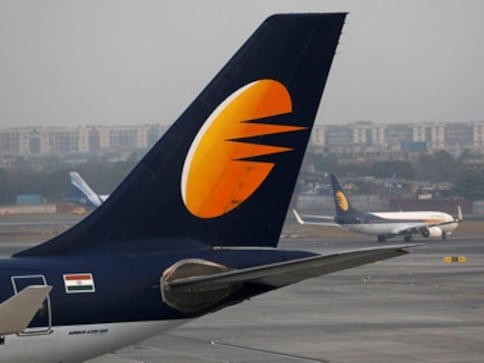 We assure you and the public that Jet Airways airplanes are safe to fly and are being maintained at the highest levels of safety standards, Jet Airways said

All the members of JAMEWA (Jet Aircraft Maintenance Engineers Welfare Association) are committed towards the Safety culture of Jet Airways and would continue to do so in future, the Jet engineers union said

Jet Airways has nearly 560 engineers to maintain its fleet of over 100 planes. The JAMEWA claims representing around 490 engineers
Jet Airways engineers union, on Tuesday, said that the Naresh Goyal-led airline's aircraft are "safe to fly" and are being maintained at the "highest levels of safety".
"We assure you and the public that Jet Airways airplanes are safe to fly and are being maintained at the highest levels of safety standards since last 25 years. We have an impressive TDR (Technical Dispatch Reliability) of 99.50 percent, one of the highest in the industry," Jet Aircraft Maintenance Engineers Welfare Association (JAMEWA) said in a statement.
All the members of JAMEWA are committed towards the safety culture of Jet Airways and would continue to do so in future, the Jet engineers union said further.
Earlier in the day, in a communication to the Directorate General of Civil Aviation (DGCA), the JAMEWA sought the aviation regulator's intervention in recovering the dues, saying the management's failure to keep its commitment of clearing their salary by March had "shaken" their faith in the company, according to the PTI report.
Jet Airways has nearly 560 engineers to maintain its fleet of over 100 planes. The JAMEWA claims representing around 490 engineers.
"As of now, three months' salary is overdue to us," the association had said in an e-mail to the DGCA. "It has been arduous for us to meet our financial requirements, which has resulted in adversely affecting the psychological condition of engineers at work and therefore, safety of public transport aircraft being flown by Jet Airways across India and the world is at risk", PTI report said.
(With PTI inputs)
India
The regulator urged all airport operators to assess their wildlife hazard management plans in order to find any gaps and ensure that they are strictly followed in and around aerodromes
India
The incident happened shortly after take-off. Last month, the windshield of a Go First flight between Delhi and Guwahati cracked mid-air due to bad weather
India
Rakesh Jhunjhunwala recently teamed up with ex-Jet Airways CEO Vinay Dube and former IndiGo head Aditya Ghosh to launch Akasa Air - India's newest low-cost carrier