Jet Airways pilots warn management of 'non-cooperation' on salary payment default
Jet Airways, in which UAE national carrier Etihad holds 24 percent stake, is facing acute cash crunch after posting two back-to-back quarterly losses this year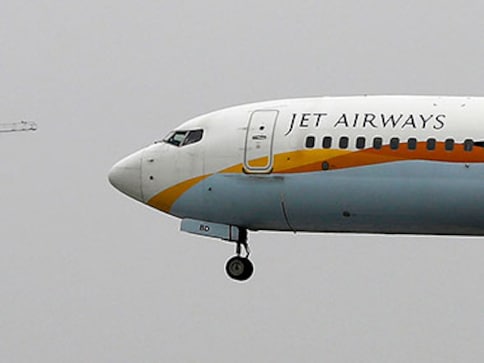 Mumbai: With Jet Airways delaying salaries of its pilots and engineers for the second consecutive month amid a severe financial crunch, its pilots have warned the management of "non-cooperation" over default on payments.
The Naresh Goyal-promoted private airline, in which UAE national carrier Etihad holds 24 percent stake, is facing acute cash crunch after posting two back-to-back quarterly losses this year.
While its losses stood at Rs 1,036 crore in the March quarter, the losses jumped to Rs 1,300 crore RPT crore in the subsequent June quarter of the current fiscal.
"Withholding salaries, that too without prior notice, is a serious matter and the management will bear sole responsibility for any repercussions," Jet Airways' pilots
said in a communication to the management earlier this week.
"We would like to advise that failure to address the above points and not paying the salaries on time would lead to non-cooperation by pilots," they warned.
Response to a query sent to Jet Airways on this was awaited.
Significantly, Jet Airways had delayed payment of July salaries to its staff earlier.
It had proposed an up to 25 per cent cut in salaries of its employees in late June but was forced to defer the plan following opposition from its pilots' union - National Aviator's Guild (NAG) - and engineers.
"(Earlier) it was agreed that, henceforth, salaries would be paid on time and, if there were to be a delay, the same would be communicated to the pilots well in time," the pilots said.
"We are deeply disappointed over both these conditions being violated by the management and the pilot body would be sure to share our disappointment," they said.
The pilots had written to airline chief executive Vinay Dube late last month expressing their displeasure over the "unnecessary" increase in expenditure in the recent times.
In the fresh letter, they have also demanded that "all unnecessary positions and committees/ groups created in the last three months be dissolved with immediate effect and the hiring of the expensive expats (vis-a-vis domestic pilots) be stopped forthwith."
"We trust you will treat the above with the urgency it deserves and take immediate steps to resolve the situation," they said in the communication.
Sports
After coming third on the mountain stage McNulty ended the day top of the heap, leading former yellow jersey holder Primoz Roglic by 23 seconds, with two days' racing remaining including a mountaintop finish on the final stage.
First Cricket News
On the eve of the 14th IPL, five-time defending champions Mumbai Indians' skipper Rohit spoke about life inside a bubble, a new normal necessitated by the raging COVID-19 pandemic.
Sports
The ride to Ermualde finished with three sharp climbs in the final 20 kilometres. On the last one, Pogacar, who rides for Team UAE, took the lead and was quickly joined by Roglic of Jumbo-Visma.