Jet Airways needs urgent recapitalisation, could report higher Q-on-Q loss for June quarter
Jet Airways' worrying financials and the management's struggle to keep the airline together come amid a steep rise in costs for all airlines operating in India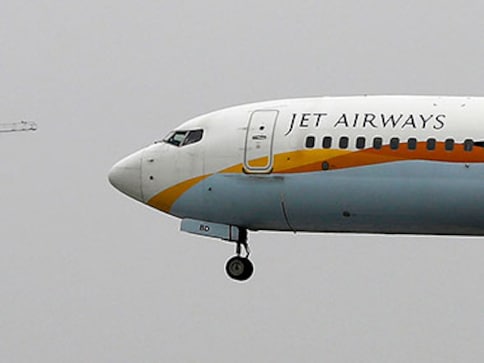 Jet Airways, which has been in the news this past week due to its precarious financial situation and the bid to cut salaries to get a grip on costs, could report a higher loss in the June quarter compared to the previous March quarter. After the airline's Annual General Meeting (AGM) On Thursday, the Q1 FY19 results scheduled for Friday were postponed as its audit committee did not recommend the results to the board for approval. This has already led to the further hammering of the Jet Airways scrip on bourses as investors panicked. And more than the recent events, this single action points to a slow unraveling of one of India's oldest airlines. The bourses have now written to the airline seeking an explanation for the results' fiasco.
That Jet Airways has been facing turbulent times is amply clear from some numbers analysts have put together: The airline is earning less from each passenger continuously for the last eight quarters, quarter on quarter, according to an analysis by Kotak Institutional Equities. And the airline's spread (which is Revenue per available seat km minus the cost) has been the thinnest in the March quarter since 2015. This points to a relentless increase in costs as revenues fail to keep pace. And brokerage ICICI Securities has estimated a loss of Rs 1500 crore in FY19 under present crude, currency and fare scenario for Jet. This works out to almost Rs 4 crore daily loss for the airline.
And this piece shows how the cash available at Jet had dwindled in the face of high debt. It also says that the airline needs immediate recapitalisation.
Jet Airways' worrying financials and the management's struggle to keep the airline together come amid a steep rise in costs for all airlines operating in India. So why are other airlines not getting impacted the way Jet Airways is? Remember, the Indian aviation market has seen double-digit growth for 50 consecutive months, with more and more people taking to the skies.
Well, three-fourths of the Indian market is dominated by low-cost carriers (LCCs) which have a lean cost model and point to point operations, so that ex-fuel, costs are significantly lower than legacy carriers like Jet Airways and Air India. Having said that, all airlines, including LCCs are facing headwinds – market leader IndiGo reported a shock decline in profitability for the first time since it listed on the Indian bourses a few weeks back. SpiceJet is also facing cost pressures and Air India is grappling with costs too as it petitions the government for more equity.
SpiceJet's promoter Ajay Singh on Friday said that aviation turbine fuel costs jumped 35 percent in the three months to June with almost no commensurate increase in fares. He said input costs (fuel) have risen significantly and suddenly but even non-fuel costs are rising. Singh referred to the Indian rupee going from 65 to 69 to a dollar, a steep rise in costs for leasing aircraft and imported services including purchase of spares. In this scenario, isn't it detrimental for airlines to desist from raising fares? "Fares should increase by 10 percent," Singh said but shrugged when asked if his airline would lead the race to higher fares.
So why are Indian airlines running scared of raising fares? The Kotak analysts said in a note to clients "We are surprised by the continued softness in yields of the listed Indian airline companies despite strong growth in domestic passenger volumes. We note that average monthly volume growth for domestic passenger traffic has been 21 percent over January 2015-June 2018 (CAGR of 19 percent), which is far ahead of most consumer staple and discretionary products."
Reluctance to raise fares is not the only problem facing Jet Airways. The airline has been waging a battle on several fronts in recent months but after a statement allegedly made by Chairman Naresh Goyal went public recently, indicating a delicate cash position at the airline and urging employees to take a steep and prolonged pay cut, the Jet Airways story began crumbling.
How did the airline reach this crisis? In addition to costs, Jet Airways and Air India (both legacy carriers) have also been simultaneously increasing dependence on international markets. The Gulf routes now account for a fifth of Jet's capacity deployed but the growth here has been slowing too, just when the domestic market share has been shrinking.
That things began worsening for Jet since the March quarter is clear from what Goyal has said in the latest annual report, where he blamed costs beyond control for the loss in 2017-18. "Not too long ago we had laid out a three-year roadmap to return your company to profitability. We hit that target a year early and followed it up with another profitable year in FY 2016-17. In fiscal 2018, although our overall revenue increased from Rs 24,175 crore in FY 17 to Rs 25,177 crore in FY 18, your company reported a consolidated loss of Rs 636.45 crore due to increase in costs beyond our control, which impacted our results. Key external factors that slowed down our momentum were, weakening of the Indian rupee, around 16 percent increase in brent rates with consequent rise in fuel costs, industry's inability to pass on increased costs to the consumer and no corresponding increase in ticket fares. In addition, there was a considerable increase in Maintenance, Landing & Navigation costs during the year."
Goyal also pointed out how the company "took every step possible to maintain a sharp focus on costs and worked to reduce net debt".
Earlier, Jet Airways has denied that things are unravelling at the airline. "Recent media reports about the sustainability of the airline are not only factually incorrect, but also malicious. The airline would also like to deny any conjecture of a stake sale. Indian aviation is experiencing strong growth and Jet Airways is well placed to be a part of this growth story. The company is committed to create a growth-oriented, sustainable future and a revitalized experience armed with the addition of 225 B737-MAX fuel-efficient aircraft, which will be inducted in its fleet over the next decade, with 11 being inducted this fiscal. This envisioned growth will, in fact, require additional human capital."
Jet has been losing share of the domestic market at an alarming rate even though it remains the second largest airline by passengers. It held 23 percent or close to a fourth of the domestic market in April 2015 and this fell to about 20 percent within a year, by March 2016. The downward spiral continued and Jet settled at just 15 percent in June 2018. That is a loss of seven percentage points in market share in about 24 months. In a conference call with analysts after the Q4 results this May, CEO Vinay Dube mentioned that in the last two years (the period when it consistently lost market share), airfares remained flat while fuel prices doubled. Dube also said focus continues to be on the non-fuel CASK (cost per available seat kilometre). "We are on target to deliver the 12 percent to 15 percent non-fuel CASK reduction". The timeline is 18-24 months.
The ICICI report quoted earlier had said non-fuel CASK including depreciation and interest should reduce by 5 percent in FY19 compared to FY17 and by 11.5 percent in FY20 compared to FY17. So things will probably begin looking up for Jet from next fiscal onwards. But will it be able to hold tight till then?
Subscribe to Moneycontrol Pro at ₹499 for the first year. Use code PRO499. Limited period offer. *T&C apply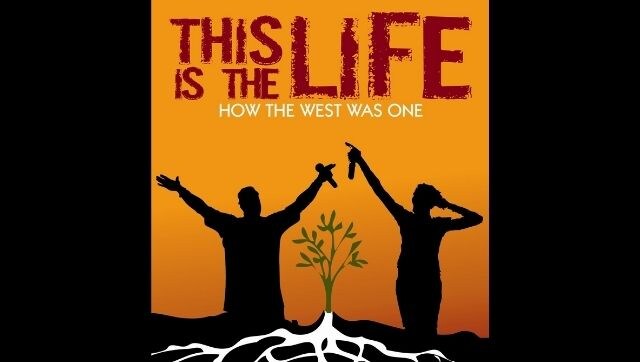 Entertainment
Ava DuVernay's This Is the Life is a refreshing portrait of a 1990s California hip-hop subculture that thrived separately from gangsta rap
Entertainment
Films like Tribhanga and Shakuntala Devi have shown mothers, and women overall, as full and complex human beings — not melodramatic side characters, but outspoken, independent leads who are in charge of their own fates
India
Hindu nationalists view the 1947 Partition of India as only the most recent in a long series of divisions of the territory of ancient Bharat. For them, the territorial concept, drawn from ancient Hindu texts, is that the entire landmass between the Indian Ocean and the Himalayas is Bharat.