Jet Airways lenders expected to get reply from Etihad this week on terms of capital infusion in debt-laden airline
Etihad Airways offered to invest in Jet Airways Ltd at Rs 150 ($2.11) per share, along with an immediate release of $35 million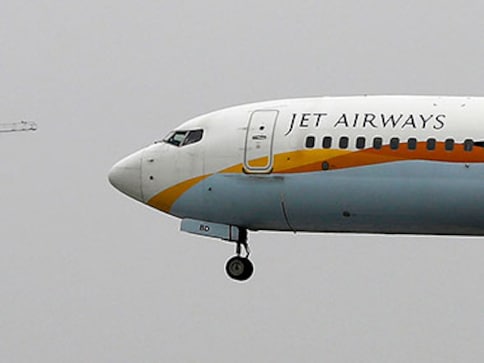 Etihad insists that Jet's founder and Chairman Naresh Goyal must step down from the board

Etihad Airways wants Naresh Goyal's stake to be slashed to 22 percent from 51 percent

Goyal wrote to SBI Chairman Rajnish Kumar with reference to the resolution plan under discussion and in view of Etihad's position
Lenders of debt-laden Jet Airways are likely to get a clearer picture this week on Etihad Airways' terms for infusing capital in the Indian airline, a media report said.
Following Etihad CEO Tony Douglas' letter to State Bank of India last week putting across stiff conditions to infuse capital in Jet Airways, lenders reportedly told the Gulf-based airline that some of its conditions were unrealistic, The Economic Times reported.
"Etihad has agreed to come back by Wednesday. The views are also being put across through diplomatic channels," a person familiar with development was quoted as saying by the newspaper.
Last week, Etihad Airways reportedly offered to invest in Jet Airways Ltd at Rs 150 ($2.11) per share, along with an immediate release of $35 million after certain conditions are met.
Etihad also insisted that Jet's founder and Chairman Naresh Goyal must step down from the board and his stake should be slashed to 22 percent from 51 percent, according to CNBC-TV18.
The State Bank of India (SBI)-led consortium of lenders is waiting for the Securities and Exchange Board of India (SEBI) to decide on a bailout offer by Etihad Airways for the financially stressed Jet Airways, SBI Chairman Rajnish Kumar said, the Business Standard reported on Saturday.
Amid the full-service carrier grappling with financial woes, Goyal wrote to SBI Chairman Rajnish Kumar with reference to the resolution plan under discussion and in view of Etihad's position, "despite the significant cash crunch and imminent grounding, which the airline is facing".
The letter came against the backdrop of strategic partner Etihad reportedly putting forward strict conditions, including that Goyal should give up control for infusing funds into the airline.
The UAE-based carrier, which is a major shareholder in Jet, is seeking an exemption from SEBI on preference pricing and open offer guidelines to increase its stake in the cash-strapped carrier.
"We are nobody to reject anybody's resolution plan. We are saying that there is a regulation governed by SEBI. What we have to see is that what SEBI says," Kumar was quoted by the newspaper as saying.
Jet Airways Chairman Naresh Goyal has offered to invest up to Rs 700 crore in the crisis-hit airline as well as pledge all his shares on the condition that his stake does not fall below 25 percent.
Etihad holds a 24 percent stake in India's second-largest airline. Jet's woes worsened with higher oil prices and intense competition in 2018. This would be the second time that the Middle Eastern airline has come to the debt-laden carrier's rescue.
--With inputs from agencies
To keep watching India's No. 1 English Business News Channel – CNBC-TV18, call your Cable or DTH Operator and ask for the Colors Family Pack (inclusive of 24 channels), available for Rs. 35/- per month, or subscribe to the channel for Rs. 4/- per day.
To keep watching the Leader in Global Market & Business News – CNBC-TV18 Prime HD, call your Cable or DTH Operator and ask for the Colors Family HD Pack (inclusive of 25 channels), available for Rs. 50/- per month, or subscribe to the channel for Rs. 1/- per day.