Jet Airways defaults on loan repayments: Continuing with existing management may not help; new team is needed in cockpit
Jet Airways needs a large capital infusion along with the restructuring of its operations, including curtailing unviable routes in its network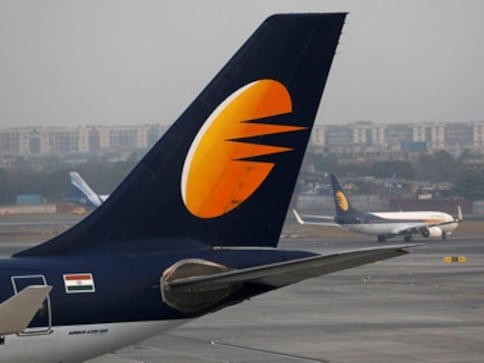 The key question for Jet Airways relates to whether it can be quickly rescued via a viable turnaround plan/strategy? A straightforward answer is difficult but it has become necessary after the Mumbai-based airline said late on Tuesday night that the payment of interest and principal instalment due to the consortium of banks on 31st December 2018 has been delayed due to temporary cash flow mismatch.
Media reports, although unconfirmed, over the last few months have highlighted that the management of Jet Airways has been in discussion with leading business houses including the Tata group. In addition, there have been media reports that Abu Dhabi-based Etihad Airways would increase its 24 percent stake held in Jet Airways at the end of the September 2018 quarter, and bring much-needed stability; financial and operational, to the beleaguered Mumbai-based airline.
However, none of the above turnaround plans has fructified, with a key sticking point relating largely to the 51 percent stake held by the promoter in Jet Airways.
It is widely anticipated that the lenders to Jet Airways would first need to deal with the vital question – who will run Jet Airways, going forward, before any financial restructuring or rehabilitation programme could be initiated?
That's because continuing with the existing management may not result in much change in the airline's viability over the medium term, despite Jet Airway's board announcement in late August 2018 that a cost reduction programme would exceed Rs 2,000 crore over the next two years.
The reason - Jet Airways needs a large capital infusion along with the restructuring of its operations, including curtailing unviable routes in its network, in a bid to return confidence of its financial creditors and suppliers. Jet Airways had trade payables of Rs 7,932.76 crore at the end of the September 2018 quarter, a rise of 23.3 percent on a year-on-year basis.
And if the financial creditors of Jet Airways fail to get the Tatas or Etihad Airways in the drivers' seat, it would be necessary to either induct leading global airlines like US-based United Airlines, British Airways or Japan Airlines or else bring in operational changes via the bankruptcy court process.
Globally, the operating environment for the airline industry has shown improvement with the key input, oil prices crashing nearly 37 percent from their peak in early October 2018. An emailed questionnaire sent to Jet Airways went unanswered.
Investors have fresh in their mind of the default of loans in mid- 2012 totalling approximately Rs 9, 000 crore relating to the Vijay Mallya-run Kingfisher Airlines. And while extradition of Mallya from the UK is still awaited, thousands of employees of the failed airline still await their dues along with financial lenders.
The Jet Airways stock had lost 1.6 percent to Rs 276 in early Wednesday morning trading, and the stock is hovering above its 52-week low of Rs 163 that was reached on 1 October 2018.
Other airline stocks, like InterGlobe Aviation, which runs the Indigo, was marginally higher at Rs 1,173 on Wednesday morning. Spicejet, too, was also broadly flat in Wednesday morning trade at Rs 90.
Financial woes of Jet Airways
Jet Airways had a net loss of Rs 1,297.46 crore for the September 2018 quarter versus a net profit of Rs 49.6 crore a year earlier, and that was largely due to surging global prices of crude oil. The airline in its September 2018 quarter results had highlighted that its next due date for payment of interest on NCDs ( non-convertible debentures) was 17 December 2018 and it amounted to Rs 35.96 crore.
In an email sent to Jet Airways, which went unanswered, they did not reply regarding whether the payment for 17 December 2018 has been made.
In addition, the airline was also finding it difficult to finance its daily operations with the company's current liabilities that exceed its current assets.  For instance, the current assets of Jet Airways, which include cash, bank balance and trade receivables were barely Rs 7,784.2 crore at the end of the September 2018 quarter, while its current liabilities amounted to Rs 15,997.45 crore. Current liabilities of the airline include borrowings and trade payables.
Clearly, a new team is needed in the cockpit, in a bid to get Jet Airways out of its current air pocket.
(The writer is a senior columnist)
Business
One of the airlines involved in the talks is International Airlines Group, the owner of British Airways and Iberia, while Abu Dhabi's flagship carrier, Etihad Airways, has also discussed possibility of a tie-up.
Business
By extending its code share deal with Etihad Airways today, Jet Airways has taken a small but crucial step forward in forging a deeper alliance with the Abu Dhabi based airline.
Business
Despite talks of Gulf carrier Etihad Airways closing in on its India deal with either Kingfisher or Jet Airways, the former is not yet convinced by Kingfisher's interim revival plan and has sought for more clarity.