Jet Airways board holds unscheduled meeting to discuss fundraising; chairman Naresh Goyal wants to retain control in airline
Naresh Goyal retaining control was reportedly a major issue that became a roadblock in Jet Airways talks with Tata Sons for a possible stake sale over a month ago.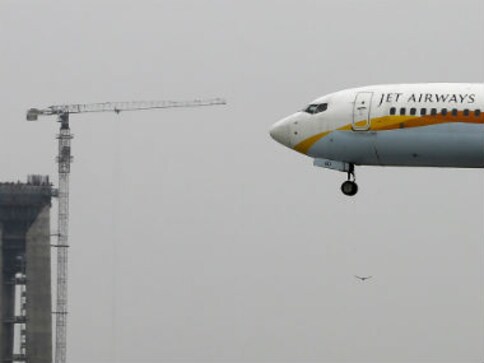 Mumbai: The board of Jet Airways met on Thursday and discussed ways to raise funds without taking an investor on board as chairman Naresh Goyal does not want to give up control in the loss-making carrier he set up 25 years ago, a source said.
At an unscheduled board meeting at the airlines headquarters in Mumbai, which lasted for over four hours, various cost-reduction measures also came up for discussions, said the source to PTI. In the red for three consecutive quarters, Jet Airways has been gasping for funds to keep the airline afloat amid liquidity crunch.
However, amid all this, rating agency Icra has downgraded Jet Airways' long-term rating for the second time in recent months and its largest lender SBI ordered for a "forensic" audit of the listed airline's books.
"Goyal wants to retain the control in the airline. He wants to explore alternative route of capital infusion. He wants the management to find out ways and means to resurrect the airline, the source said.
Notably, Goyal retaining control was reportedly a major issue that became a roadblock in Jet Airways talks with Tata Sons for a possible stake sale over a month ago. During the meeting it was also discussed how the airline can prune the cost further and make it viable in the long-term, the source added.
Goyal's penchant for control has emerged as a major obstacle as the indebted airline tries to negotiate a rescue deal, several people who have worked closely with him or known him over the years told Reuters on condition of anonymity.
"He was a visionary in his day but those days are behind us," said a senior aircraft financier who has done deals with Goyal. "This is the moment of truth for Naresh Goyal."
A query sent to a Jet Airways spokesperson remained unanswered.
Besides Goyal, the meeting was attended by board members Ashok Chawla, Nasim Zaidi and Rajshree Pathy, the source said. Group CFO and Goyal's key negotiator during the stake sale talks with Etihad in 2013, Hamid Ali, was also part of the meeting, among others, he added.
Shares of Jet Airways on Thursday gained about 3 percent amid reports that the airline's board is likely to discuss fundraising measures.
The survival of 25-year-old Jet Airways, founded by entrepreneur Naresh Goyal, is crucial for a host of companies from which it leases over 100 of its fleet of 124 planes. The airline also has 225 Boeing Co 737 MAX jets on order.
Jet, which owes money to vendors and employees alike, needs to urgently raise funds in order to meet its payments, a banking industry source told Reuters.
Meanwhile, early this week, Nikos Kardassis, the former CEO of Jet Airways, who made a come back to the carrier in an advisory role and was tasked to turnaround the cash-strapped airline, has once again parted ways with it, a source said.
The Greek-American aviation veteran in his third come back to the Naresh Goyal-controlled Jet Airways in May this year was roped-in to revive the fortunes of the full service carrier following its dismal financial performance since January this year.
"Kardassis, whom Goyal roped-in to help him in the airline's turnaround plan, had gone on leave to his native place in November but after that he did not return," said a source privy to the development. The former chief executive parted ways with the airline after Goyal initiated discussions with his investment partner Etihad Airways for further stake sale to garner funds, said another source.
Amid persisting financial turbulence, the airline has been implementing a turnaround plan, which includes both cost saving and revenue enhancement.
With three back-to-back quarterly losses and a net debt of Rs 8,052 crore as on 30 September, the airline is also working on ways to raise funds and reduce costs.
--With inputs from agencies
also read
Business
Prospective bidders of struggling Jet Airways need to settle the airline's existing debt as part of any deal to buy a stake in the carrier, its consortium of lenders led by SBI said in a statement on Monday.
Business
Jet Airways is facing cash drought with its financials in perils. Promoter Naresh Goyal is looking to infuse capital in a manner where he does not have to lose control of the airline which he set up 25 years ago.
Corporate
The second largest airline Jet Airways today reported a standalone net loss of Rs 217.65 crore for the quarter to June, down 39 per cent from the year-ago period.