Jeff Bezos of Amazon now world's second richest with $75.6 bn fortune, overtakes Warren Buffett
In the current year, the Amazon founder has added $10.2 billion to his total wealth and gained $7 billion since the global equity rally began after Donal Trump was elected US president on 8 November
Jeff Bezos, the boss of US ecommerce giant Amazon, has taken a major leap in the world billionaire table, making it to the second position as his total net worth reached $75.6 billion as on 30 March, a Bloomberg report said.
In effect, the 53 year old Bezos went past Warren Buffett, the Berkshire Hathaway promoter, who stood at third position in the pecking order with his total fortune placed at $74.9 billion.
At the start of 2017, Jeff Bezos was ranked fourth in the world billionaires table with his total fortune standing at $65.4 billion.
On Wednesday, Bezos' fortune went up by $1.5 billion as his listed firm Amazon.com Inc shares rose to $18.32, after the ecommerce giant announced his plans to buy Dubai-based online retailer Souq.com., the Bloomberg report added.
In the current year, the Amazon founder has added $10.2 billion to his total wealth and gained $7 billion since the global equity rally began after Donal Trump was elected US president on 8 November.
In India, Jeff Bezos is betting big at the country's blooming ecommerce market estimated at $15-16 billion. His Amazon India is already the second biggest etailer after Bengaluru-based Flipkart. Amazon has already committed $5 billion for its India operations as it readies to take on Flipkart and other global competitors like Alibaba which has been making a big splash here.
Among other billionaires, Warren Buffet's fortune increased by $1.75 billion this year, followed by Spain's retail king Amancio Ortega whose total net worth rose by $2.10 billion to $74.2 billion.
Facebook's Mark Zuckerberg stood at fifth position with his total fortune rising by $11.4 billion this year to $61.4 billion.
Among the world's top 100 billionaires, India's Mukesh Ambani was placed in 26 position with his total net worth rising by $4.67 billion to $27.4 billion this year.
science
At high g-forces, blood can be pulled away from the head which can starve the brain of oxygen and lead to visual changes including tunnel vision, loss of colour or complete loss of vision.
science
New Shepard launches to an altitude of roughly 101 km, a widely recognized marker of where space begins and known as the Kármán line and the full mission lasts about 10 minutes.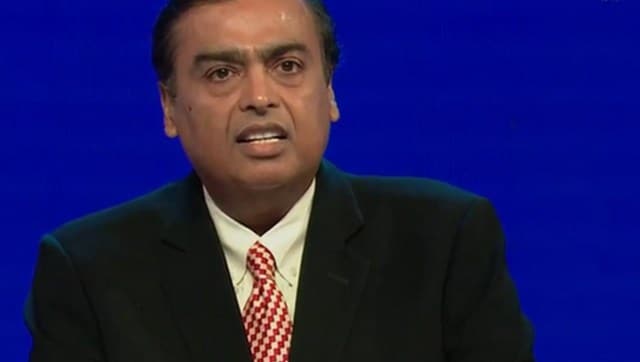 India
As per the list, Gautan Adani, founder of Adani Group, stands at second place with a fortune of $74.8 billion