Jan Dhan: Drop in zero-balance accounts as LPG cash subsidies flow in
The Jan Dhan Yojana scheme's success depends on how active these accounts become. One sign: the number of zero-balance accounts is falling. The LPG cash transfers may be helping
As expected, the rollout of the direct benefits transfers (DBT) scheme for LPG – where subsidies are directly paid into consumer bank accounts – is probably beginning to have an impact on the Pradhan Mantri Jan Dhan Yojana (PMJDY), Narendra Modi's flagship financial inclusion scheme which now claims over 99 percent household coverage.
According to the latest figures available from the PMJDY website, some 125.5 million bank accounts have been opened as on 31 January. Of these, 84.5 million are zero balance accounts.
If this sounds like an effective flop-show, consider the progress. On 31 January, the zero-balance accounts were down to 67 percent of the total, down four percent from the 71 percent which had no cash in them just 10 days before that. Let's put it another way. It is estimated that nearly eight million fresh accounts have become operative with some cash balances in them during this 10-day period.
While it is too early to tell why accounts are becoming active, one answer could be the acceleration in the rollout of DBT for LPG subsidies.
Of the 15-and-odd crore LPG users, nearly 9.75 crore have signed up for direct benefits transfer, which is a healthy 66 percent of the total. By 1 April, 100 percent of LPG subsidies are supposed to be routed through bank accounts.
This proves that the key to making the Jan Dhan Yojana a success lies with making subsidy cash transfers universal.
The customer acquisition costs in the Jan Dhan scheme are now available. They do not look like deal-breakers.
According to a Business Standard report, the rollout of Jan Dhan has cost banks Rs 2,000 crore in terms of capital expenditure – which is about Rs 140 per account opened against the earlier estimated Rs 80.
Recovering these sunk costs depends on obtaining cash floats – which is what the DBT scheme could ensure over the next few years.
At last count, Jan Dhan accounts had Rs 10,500 crore of balances, which too is growing robustly. Ten days ago, the balance was Rs 9,218 crore – a rise of 14 percent.
The LPG cash transfers exceeded Rs 3,654 crore as on 31 January, and will be accelerating in the coming months. The government's annual LPG subsidies range from Rs 25,000-Rs 30,000 crore, but not all of it will be paid out because fake LPG connections are reportedly dropping out altogether. This is another success of the DBT scheme.
According to a review of the DBT scheme on 31 January by the Prime Minister, data from 54 districts where the scheme was rolled out initially show that "growth of subsidised LPG has reduced significantly, accompanied by a corresponding increase in the sale of commercial LPG. This indicates that the scheme will enable substantive savings in subsidy which can then be deployed for other productive purposes, without reducing any entitlements of existing consumers."
As we noted last month, once LPG is done, the next obvious target will be kerosene, where current subsidies could be in a similar range of Rs 25,000-30,000 crore.
The other big scheme to use bank accounts will be the Mahatma Gandhi Rural Employment Guarantee Scheme (NREGA), which has an outlay of Rs 33,000 crore annually. Some Rs 15,000 crore of NREGA funds already flow through bank accounts. The PMJDY will gradually take the figure closer to 100 percent over the next year or two.
According to BusinessLine, funds for three pension schemes (Rs 9,690 crore), 24 scholarship schemes (Rs 5,756 crore) and seven other schemes (Rs 2,583 crore) are also being routed through bank accounts.
The bid daddy of subsidy payments will obviously be food and fertiliser subsidies, which this year have outlays of Rs 1,15,000 crore and Rs 72,970 crore respectively. That's a massive flow of Rs 1,87,970 crore currently going to the Food Corporation of India and fertiliser companies. Nobody knows how much of the subsidised grain actually goes to the poor. PMJDY will ensure that it does, once food and fertiliser subsidies are also paid through banks instead of being doled out physically through shops.
Put these numbers together, and what you get is a huge potential flow of government subsidies in the range of nearly Rs 2,90,000 crore.
If even a third of this flows through Jan Dhan accounts, that's a sizeable volume of nearly Rs 1,00,000 crore.
Compare that with the account opening cost of Rs 2,000-and-odd crore, and it is clear that the DBT-PMJDY combo is on its way.
Find latest and upcoming tech gadgets online on Tech2 Gadgets. Get technology news, gadgets reviews & ratings. Popular gadgets including laptop, tablet and mobile specifications, features, prices, comparison.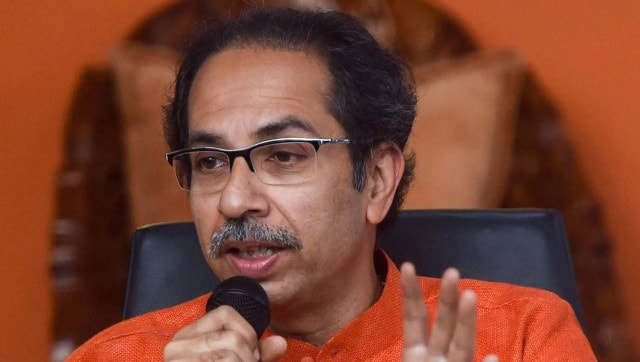 India
He also sought an extension of the ongoing supply of PPE kits and N-95 masks from the Centre beyond September as COVID-19 cases continue to rise in the state
India
A trust member also said that soil from various pilgrimages and water from sacred rivers will be used during the bhoomi pujan on 5 August
India
Instead of constructive criticism of a responsible Opposition, the Congress party has sided with and fanned the most radical elements