JAM trinity of Jan Dhan, Aadhaar and mobile has helped govt save over Rs 64,000 cr subsidy: Narendra Modi
JAM trinity of Jan Dhan accounts, mobile numbers and Aadhaar has helped save $10 billion toward subsidy, says Narendra Modi
New Delhi: Prime Minister Narendra Modi on Thursday said direct transfer of government benefits using technology, bank accounts and biometric identifier Aadhaar has helped save $10 billion in subsidies.
Addressing the Global Conference on Cyber Space here, he said technology breaks barriers and has led to efficient service delivery, governance and improved access to education and health.
The government, he asserted, is committed to empowerment through digital access. Use of JAM trinity of Jan Dhan accounts, mobile numbers and Aadhaar has helped save $10 billion in subsidies by plugging leakages, the Prime Minister added.
Modi termed cyber attacks as a significant threat, saying digital space should not be allowed to be used for terrorism. The Prime Minister was equally emphatic that nations must take responsibility to ensure that the digital space does not become playground for terrorism and radicalisation.
India, he said, is keen to find innovative and scalable solutions in education and healthcare using digital technology.
Find latest and upcoming tech gadgets online on Tech2 Gadgets. Get technology news, gadgets reviews & ratings. Popular gadgets including laptop, tablet and mobile specifications, features, prices, comparison.
India
The conclave is being organised by the Ministry of Human Resource Development and the University Grants Commission.
India
Congress leader Rahul Gandhi tweeted that the removal of the document from the website would 'not change facts.'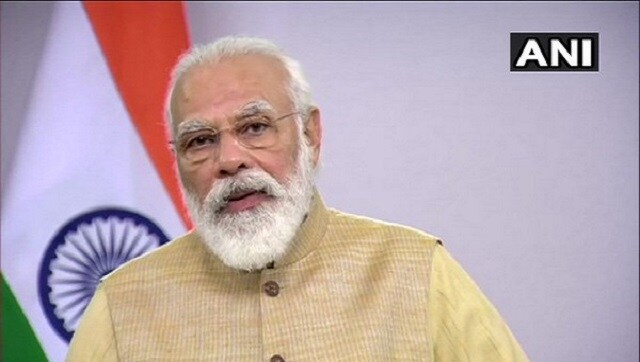 India
Speaking at the finale of the Smart India Hackathon, Modi said the NEP is big on access to education and aims to increase gross enrolment ratio in higher education to 50 percent by 2035.