Jaitley's bank strategy is messy: Weak PSBs may not find many takers in market
State-run banks should be left to operate on their on and chances of their survival should be based on their competence, not the government aid
In all likelihood, the laxity on the part of the NDA government to immediately address the re-capitalisation needs of public sector banks (PSBs), especially smaller ones, will eventually open a Pandora's box for Jaitley and his team, during the course of next few years.
The capital needs of banks, which the government is either underestimating or blissfully ignoring, is only getting bigger beginning this April when the new norms by the Reserve Bank of India (RBI) require banks to classify fresh restructured loans at par with non-performing assets (NPAs) and make provisions accordingly.
This will result in a substantial rise in the bad loan books of the banks, especially the state-run lenders, which have huge pipeline of rejigged loans, and some private banks. The December quarter earnings of banks indicate that the problem hasn't ended and there is more pain to come.
These banks have been traditionally resorting to restructure a substantial chunk of stressed loans every quarter, to save them from slipping to bad loans and show a relatively healthy balance sheet. This is where the RBI has clamped down.
From April onwards, any such recasts would be treated as bad loans and banks need to make provisions accordingly. This means against the 5 percent provisioning for a standard restructured loan, banks need to make 15 percent straight. For existing stock, the norms will be applicable over a period of two years, but for new cases this will be with immediate effect.
This will sharply increase the provisioning burden of state-run banks and hit their earnings, unless the economy manages to pull a magical recovery, helping reduce the fresh cases of recasts and improvements in the existing ones.
The new rules kick in in the backdrop of the government refraining from committing the much needed capital assistance to PSBs.
On Wednesday, after meeting between the chiefs of public sector banks (PSBs) and the finance minister, on the performance of PSBs, banking secretary, Hasmukh Adhia made it abundantly clear that the government's coffers are too weak to feed the banks it own. The government wants banks to go to the market and raise funds from public. This doesn't appear a feasible solution for many banks.
The government, which is unwilling to pare its holding in state-run banks (it holds 56 percent to 84 percent in these banks), seems to underestimate the problem when Adhia observed that banks are adequately capitalised. "There is no immediate need to raise funds from the market," Adhia said.
Adhia is wrong for a few reasons:
First, many among the PSBs have weak capital ratios and high bad loan levels, which requires immediate capital to service. As per the Basel-III norms, banks need to have minimum equity capital adequacy ratio of 7 percent and Common Equity Tier-1 (CET-1) capital of 5.5 percent.
A Firstpost analysis of Capitaline data shows that at least 11 government banks have Tier-I capital adequacy less than 8 percent. In addition, banks will also need to build a 2.5 percent capital conservation buffer to be used in bad times. Indian banks need to meet Basel-III norms by 2019 and the incremental burden keeps increasing every passing year.
Second, there will be a substantial increase in the provisioning burden of banks from April onwards when the new RBI norms on restructured loans kicks in. At present, for every new Rs 100 loan restructured, banks have to make a provision of Rs 5. This will go up to Rs 15 from April onwards.
Banks typically recast loans through the corporate debt restructuring (CDR) mechanism and bilateral recasts. While there are no official estimates of bilateral restructuring numbers, an analysis of CDR data of last 12 quarters show that, on an average Rs 22,500 crore fresh loan recast proposals.
Assuming this trend continues, the banking system will add Rs 3,300 crore provision every quarter, under the new rules.
But what the government has offered is just Rs 8,000 crore next fiscal, which is nearly half of what banks require to meet capital requirements arising out of Basel-III requirements; provision burden on bad and restructured loans; and rising demand for credit once the economy revives.
The solution that thte government has offered is to raise capital from the market. But which investors, apart from state-owned LIC, would want to buy into the state-run lenders that are loaded with NPAs and have weak balance sheets?
To be sure, treating restructured loans as NPAs would indeed do good for the banking system in the long term. Over the years, banks have been pushing many stressed cases into restructured book to prevent them from slipping to bad loans, especially in the infrastructure sector. Since this wouldn't work from now on, banks' balance sheets will show the actual state of loan accounts.
The capital concerns of these lenders have just got bigger, whether the government acknowledges the problem or not.
The only way out, as Firstpost has noted several times before, is the government reducing its stake to below 51 percent, as recommended by the P J Nayak committee. They should get full autonomy.
State-run banks should be left to operate on their own and chances of their survival should be based on their competence, not the government aid. Until the NDA doesn't show the willingness to introduce radical reforms in PSBs, it is only repeating the same mistakes UPA did.
(Kishor Kadam contributed to this story)
Find latest and upcoming tech gadgets online on Tech2 Gadgets. Get technology news, gadgets reviews & ratings. Popular gadgets including laptop, tablet and mobile specifications, features, prices, comparison.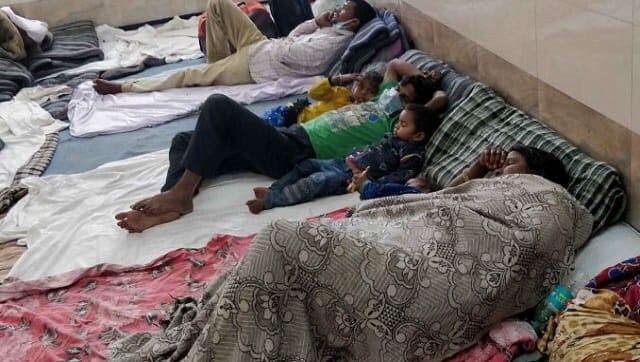 India
Rates for treatment in private facilities have been notified by the Delhi government, and in all likelihood, the hospital you go to will have these displayed. A government official is also present in the private hospitals, to deal with any issues that may arise.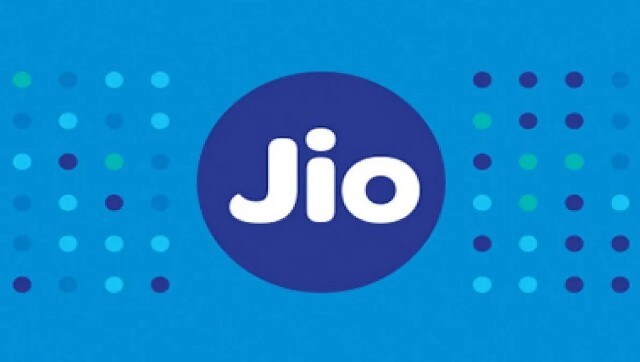 India
The Intel deal values Jio Platforms at an equity value of Rs 4.91 lakh crore and an enterprise value of Rs 5.16 lakh crore.