Jaiprakash Associates, Jaypee Infra shares drop after SC asks NCLT to deal with insolvency proceedings against group
In a setback to the Jaypee group, the Supreme Court on Thursday asked the NCLT, Allahabad, to deal with insolvency proceedings against Jaypee Infratech Ltd (JIL) and barred the group or its promoters from participating in the fresh bidding process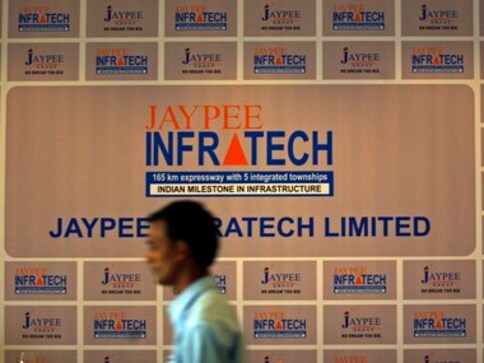 New Delhi: Shares of Jaiprakash Associates and Jaypee Infratech plunged up to 5 percent on Thursday after the Supreme Court asked the National Company Law Tribunal, Allahabad, to deal with insolvency proceedings against the group.
The scrip of Jaiprakash Associates tumbled 5.15 percent to close at Rs 14.19 on BSE. During the day, it plunged 9.75 percent to Rs 13.50.
Shares of Jaypee Infratech also went down by 4.90 percent to end at Rs 4.66, its lower circuit limit, on the BSE.
In a setback to the Jaypee group, the Supreme Court on Thursday asked the NCLT, Allahabad, to deal with insolvency proceedings against Jaypee Infratech Ltd (JIL) and barred the group or its promoters from participating in the fresh bidding process.
A bench headed by Chief Justice Dipak Misra said the limitation period of 180 days to conclude the insolvency proceedings will commence from Thursday.
The top court also allowed the Reserve Bank of India (RBI) to direct the banks to initiate separate insolvency proceedings against JIL's holding company Jaiprakash Associate Limited (JAL).
India
In February 2011, the Manmohan Singh-led government cancelled the deal for 'security reasons' after allegations of favouritism were made
India
UGC is constituting a committee, following the direction of the court, which would look into formulation of guidelines for accessibility of students with disabilities in universities and its colleges
India
On 17 November, the apex court had directed Tripura Police not to take any coercive action against the three civil society members, including a journalist, in connection with an FIR lodged under the harsh UAPA provisions