It's official: N Ravi made editor-in-chief, Malini P editor of The Hindu
In a comeback of sorts, N. Ravi has taken over as Editor-in-Chief of The Hindu, and Malini Parthasarathy as Editor of The Hindu after Siddharth Varadarajan resigned as the editor of The Hindu.
Hours after the hasty exit of Siddharth Varadarajan from The Hindu, N Ravi has been named the new editor-in-chief of The Hindu and Malini Parthasarathy the editor. (Read a detailed family tree of Kasturi and Sons here.)
In an official statement carried by The Hindu, N Ram, ex-editor-in-chief and Director, Kasturi and Sons Limited, said, "In consequence, Siddharth Varadarajan, who was made Contributing Editor and Senior Columnist, The Hindu, has submitted his resignation."
Kasturi and Sons Limited, the family that runs the newspaper, also announced that N Ram has become chairman of KSL and publisher of The Hindu and Group publications and N. Murali, co-chairman of the company. The decisions were taken by the Board of Directors of the Company at its meeting on Monday.
Arun Anant, who was CEO, has also been removed from his position at Kasturi and Sons Limited. Anant had been inducted into The Hindu group at the same time that Siddharth Varadarajan was elevated to the position of editor-in-chief in 2011 from the position of National Bureau Chief of The Hindu.
According to the statement carried by The Hindu, these decisions were necessitated because of "recurrent violations and defiance of the framework of the institution's longstanding values on the business side, and recurrent violations and defiance of 'Living Our Values', the mandatory Code of Editorial Values applicable to The Hindu".
Earlier in 2011, N Ravi, Malini Parthasarathy and Nirmala Lakshman had resigned from the positions of editor, executive editor and joint editor respectively when N Ram had sought appointment professional staff for editorial and managerial positions. This had caused a bitter family feud over ownership of the newspaper. It went from the Company Law Board to the Madras High Court to the Supreme Court of India.
Find latest and upcoming tech gadgets online on Tech2 Gadgets. Get technology news, gadgets reviews & ratings. Popular gadgets including laptop, tablet and mobile specifications, features, prices, comparison.
News & Analysis
The visa suspension, effective 24 June, will last until the end of the year and is expected to open up 525,000 jobs for US workers.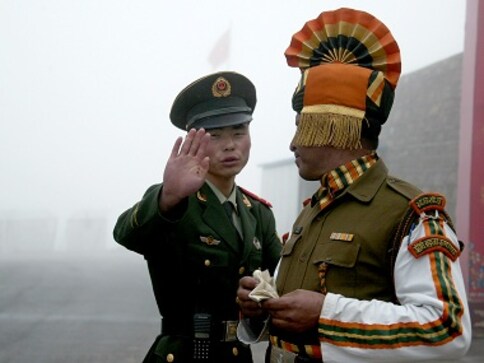 India
Such online psychological operations target internet users with selective messaging, which includes altered facts and disinformation which then influences the targeted users' emotions and objective reasoning.
Sports
Twitter was abuzz after Liverpool's historic Premier League triumph following Chelsea's win over Manchester City on Thursday.