It's a winner: Here's why govt's proposed gold-linked bonds could be an attractive bet
The gold monetization scheme notified last month on the other hand is messy, involving as it does melting of one's jewelry which causes deep hurt to women folk.
The draft outline of the sovereign gold bond scheme notified by the government on 18 June 2015 has the makings of a winner. It tentatively proposes a 2 percent per annum interest on bonds whose maturities would range from five to seven years.
During this period, it would be tradable in stock exchanges and on maturity would be redeemed in rupees on the prevailing value of gold at that point of time.
To wit, let us say you invest in a 2 gram gold bond with tenure of five years by let us say investing Rs 2,500 per gram. Your investment of Rs 5,000 would fetch you say 2 percent interest per annum and on maturity you would get Rs 6,000 if the market price of gold on that date is Rs 3,000 per gram.
The downside is you would get only Rs 4,000 if the market price of gold on that date is Rs 2,000 per gram. But then given the scarcity value of gold, one would optimistically hope for appreciation alone which might not be entirely a pipe dream unless sovereign governments of other nations pour cold water on your dreams by encashing their gold in the international market around the time your bonds are in for redemption.
Though the draft is blasé about the issue, the government might well incur a loss in operating the scheme because not only must it pay interest but also bear the redemption loss arising on two counts -- foreign exchange rate fluctuation and gold rate fluctuation. The two may feed on each other. Be that as it may.
From the investors point of view the scheme is indeed alluring with the downside risk on maturity not being very pronounced. The gold monetization scheme notified last month, on the other hand, is messy, involving as it does melting of one's jewelry which causes deep hurt to women folk.
In the event, despite the reduction in the minimum deposit size from 500 grams to 30 grams, the scheme would hold appeal only to temples as hitherto. But gold bonds would catch the imagination everyone, especially the investor out to protect his savings from the ravages of inflation.
While the limit of 500 grams per annum per entity is entirely justified given the soaring interest it is likely to generate with a concomitant subsidy burden on the government, demat should only be an option. There is no reason why bonds should not be allowed to be held in physical form especially by those who are not interested in trading with them in the bourses but instead are focused on biding their time for maturity.
The draft envisages investments in these bonds being made by entities which mean companies too would be eligible. It is submitted they should be made out of bounds for companies and other forms of business organizations because otherwise companies would come to hijack the scheme like they did with capital gains bonds namely National Highway Authority of India (NHAI) bonds and Rural Electrification Corporation (REC) bonds and the government had to step in and limit per entity investment to Rs 50 lakh per annum.
And for individuals at whom the scheme must be directed, tax incentive must be given as a further sweetener. The draft says the capital gains on maturity would be taxable on par with physical gold though it has an open mind on the issue. Fine, but what must be offered is upfront tax incentive in the form of section 80C benefit. Section 80C makes Rs 1.50 lakh as tax deductible if you make specified investments. The list to be sure is long to suit individual tastes and preferences.
Gold bonds should be added to the list because it is for a laudable cause -- stemming the import of gold. These bonds may be idle for parents wanting to buy jewelry for their daughters a few years down the lane.
We should not be judgmental and say gold and education should not be treated alike. If education fees can make the grade under Section 80C, gold bond investments too should. Let us not cavil at gold investments. Daughters receiving gold from their parents on the occasion of their marriage might by and large keep it in locker but feel secure both physically and financially.
Subscribe to Moneycontrol Pro at ₹499 for the first year. Use code PRO499. Limited period offer. *T&C apply
Entertainment
Netflix documentary Biggie: I Got a Story to Tell "unclenches your chest" when it decodes the human behind B.I.G., always "enshrined as a legend, a deity for so long."
Lifestyle
Through this fortnightly column, Tales From TJ Road, Bachi Karkaria tells the story of Mumbai's metromorphosis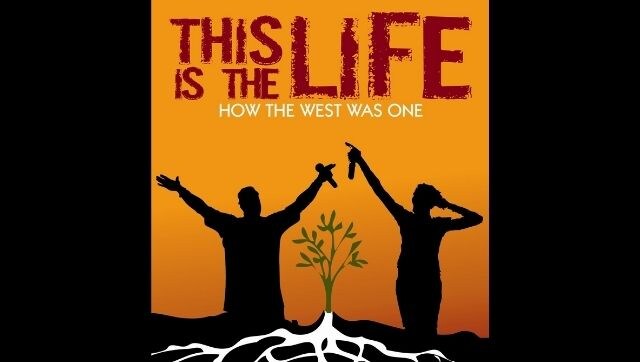 Entertainment
Ava DuVernay's This Is the Life is a refreshing portrait of a 1990s California hip-hop subculture that thrived separately from gangsta rap