ITC Infotech announces iTech 2015 IoT hackathon for startups, students
The winners and runners up will be awarded a cash prize of Rs. 2,00,000 and Rs. 1,00,000 respectively.
ITC Infotech has launched 'iTech 2015' -- an annual technology conference platform. As part of the iTech 2015, the company will organise a 2-day IoT hackathon at its campus in Bengaluru on July 4-5, 2015.
The hackathon will provide participants with an opportunity to develop ideas to prototypes across a wide range of business challenges.
Aimed at boosting talent amongst technology enthusiasts and providing an acceleration platform for entrepreneurs, ITC Infotech is seeking to engage with innovators and will partner with the winners to help them develop the solution, create a joint go-to market and provide market access.
The programme is part of the company's larger initiative to encourage and nurture start-ups.
The iTech 2015 IoT hackathon is a team-based event. Participation is open to students, professionals and developers and IoT startups.
The competition categories include -- Smart Retail, Smart Manufacturing, Smart Supply Chains, and Smart Agriculture.
Open Category: For entries on IoT ideas that do not fall in the challenge areas mentioned above. ITC Infotech's panel of experts will assess the submission on the strength of the business case presented and its viability for companies to adopt and implement.
The winners and runners up will be awarded a cash prize of Rs. 2,00,000 and Rs. 1,00,000 respectively.
Sushma Rajagopalan, CEO & MD, ITC Infotech, said, "iTech 2015 is one of our multi-dimensional initiatives for encouraging innovation and boosting tech entrepreneurship. This year's theme is the "connected world" and "Internet of Things". We have created this platform to aid participants in developing prototypes of their ideas to address real-world business challenges. We will nurture some of the relevant ideas in our Innovation Lab to drive competitive advantage for ITC's businesses or our clients' businesses."
Teams can register on the iTech 2015 registration site and submit their IoT solution idea, post which ITC Infotech will notify the shortlisted entries.
Find latest and upcoming tech gadgets online on Tech2 Gadgets. Get technology news, gadgets reviews & ratings. Popular gadgets including laptop, tablet and mobile specifications, features, prices, comparison.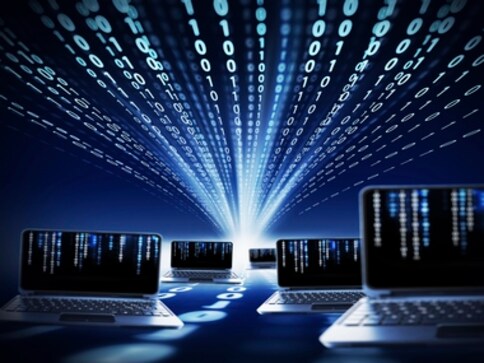 Business
Indian IoT market is forecast to secure 20 percent of the global IoT business ecosystem to reach nearly $15 billion in next three years.
Biztech
IESA and TiE will establish an ecosystem to promote exchange of ideas and information and foster entrepreneurial action on IoT activity in Bangalore and to facilitate networking and mentoring amongst peer groups.
News & Analysis
CEO & Co-founder Saurav Kumar talks about his experience being on the panel at this year's Wharton Tech Conference and how different the start-up ecosystem is different in India and California. He also touches upon the hype around big data and analytics.