It is not just Flipkart, the factory culture has infected all tech companies
The amount of startups that have mushroomed from other bigger startups is testament to the fact that we do not know how to hone and maximize the output from the talent we have at our disposal.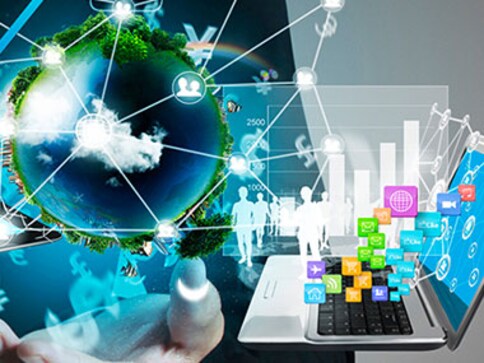 Flipkart, once the blue-eyed boy of Indian startups globally, has been in the news recently for all the wrong reasons, the latest being the deferred joining of IIM campus hires and the measly late-joining compensation bonus uproar.
After deferring the joining dates of IIM grads by seven  months, Flipkart has seemingly tried to weasel out of the situation by offering a compensation of Rs 1.5 lakh for the said period. Unfortunately for Flipkart, it has rubbed the education and job-seeking community on the wrong side and there will definitely be a backlash despite their 'honest' plea about wanting to create an appropriate and conducive environment for graduates from premier institutes.
If you ask me though, I don't see it as much of a big deal because businesses, especially start-ups, have abused the talent and potential of students from these premier institutes institutionally over the past decade or so.
Zomato had a pretty open altercation with the IIT placement committee for sub-par offers for students to merit a day one status. Indian companies, in an endeavour to maintain arbitrary salary caps, have undermined talent, especially top-tier talent, and not just financially.
While one may argue saying that the salaries students now get right out of college are much higher than what they were a few years or maybe a decade back, what is important to note is: Has it scaled at the same rate as the growth rates of the companies making these offers? Is it in line with global trends where Indians from top-tier institutes start from usually as low as a six-figure compensation in US dollars? Why have we curbed our own growth, compelled people to look out and not done more with the talent at our disposal?
While India now has a bunch of unicorns, very few of them have done a great job at retaining talent, both at the bottom and middle-management layers. Very few Indian companies have raised the barometer of employee-friendliness and it reflects when there is a churn during bad times. People just don't want to stick around and sweat it out; quite sadly, it's the 'factory culture' that has started seeping into our forward-looking technology businesses as well.
It also stems down to the quality of work people are doing. Very few Indian companies have really set global standards or caught the globe's fancy by the sheer amount of disruption they've been able to cause. We've typically been a me-too and fast-following country and there is little we do that can capture the rather volatile attention span of students who wish to innovatively make a difference. For people who are looking at just the luxury of a 'settled' job, it's a rather different way of looking at things.
The amount of startups that have mushroomed from other bigger startups is testament to the fact that we do not know how to hone and maximize the output from the talent we have at our disposal. When you look at a Google or a Facebook, companies that are 21st century phenomenon and how they've been able to press the pedal on both growth and innovation and done both at otherworldly pace, one realizes the sweat-shops our startups are running. We've looked at students from IITs-IIMs and the likes as cheap intelligent labour and not agents of change.
When companies have the audacity to put an atrociously low number to the worth of an individual's time, you know the mindset these companies operate with. What's worse about this rather bleak situation is the fact that most of these startups' CEOs and senior executives themselves hail from these premier institutes. As a country that's setting itself up for the next phase of faster-than-ever growth, we really need to look at creating the right opportunities, both in terms of pay-scale and quality of work, for the right set of individuals.
Looking at talent only in terms of an ROI can only get you so far, looking at talent as catalysts and enablers of accelerated growth is what will determine our future from this current inflection point. We need people to collectively stand up to this abuse and demand more than just high-salaries, starting with better utilization of our time and talent, only then will we create the next Google or Facebook, both from employee-friendly and financial standpoints.
(The author is an entrepreneur and start-up trend observer)
Editor's Note: Firstpost has removed mention of Directi from this article following an email from its CEO Bhavin Turakhia in which he states that he has clarified on Quora (https://www.quora.com/Is-Directi-banned-from-IIT-placements) about the reported incident of the company being banned from recruiting from IITs for a year.
News & Analysis
Google says that the Stable channel has been updated to 91.0.4472.164 for Windows, Mac and Linux which will roll out over the coming days/weeks.
News & Analysis
The draft e-commerce rules released by the government on 21 June proposes to ban fraudulent flash sales and mis-selling of goods and services on e-commerce platforms.
News & Analysis
Google TV is adding a tab called 'Immersive Detail Pages' to Android TV, which will have the trailers playing on the home screen when you access specific content.