IT hiring may fall 20% in 2016 as big companies to focus on automation: Nasscom
IT industry body had predicted that the $143-billion domestic software industry might hire 2.75 lakh in 2016-17, up from about 2.3 lakh during last fiscal
IT industry will see 20% less recruitments this year, as major players like TCS and Infosys are focusing on more automation, thus hiring lesser number of people, according to Nasscom.
Last June, the IT industry body had predicted that the $143-billion domestic software industry might hire 2.75 lakh in 2016-17, up from about 2.3 lakh during last fiscal.
According to Nasscom chairman C P Gurnani, who is also the chief executive of TechMahindra, the drop in recruitment would not impact the revenue growth which is pegged at 10-11% in the current financial year.
"I think we are still maintaining that the overall industry will grow at 10-11% this year... The hiring will not be as linear as we have seen in the past. The digital world leads to automation, automation leads to relatively lesser recruitments. Secondly, digital also means to get closer to the customer.
"I think you will see recruitments slowing down compared to last year. I think it will be like 15-20% relatively lesser in headcount. But it will not impact the revenues," Gurnani told PTI on the sidelines of 'Global In-house Centres Conclave' here.
A recent report by Mumbai-based Centrum Broking had said that the big five software exporters - TCS, Infosys, Wipro, HCL and Cognizant - together added net 24% fewer employees in 2015 at 77,265, thanks to their automation drive.
The massive plunge in net additions was led by the Chennai-based Cognizant (down 74.6% from 2014) and HCL (down 71%) which have been very keenly focusing on improving utilisation rates through automation, Centrum said.
"Software vendors across the pack are focusing on automation and we believe that 2015-16 will be an inflection point. The result is that these five companies have net added 24% fewer employees in 2015," the report noted, adding this came at a time when these companies' combined dollar revenue grew 9.8%.
TCS had earlier this week announced that it too would be hiring less number of freshers.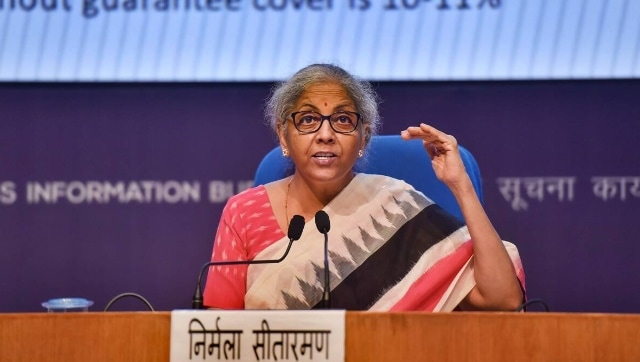 Business
In an exclusive interview to political editor Marya Shakil of CNN-News18, she also addresses the Infosys controversy by saying that the "anti-national statement" made by RSS-backed magazine Panchajanya was not right at all.
Business
The company will hold investor/analyst calls on 13 October to discuss the financial results for the quarter ending 30 September