Ishaat Hussain, who did not vote for Cyrus Mistry's exit, is TCS chairman: A short profile
The board of Tata Sons said it has appointed Ishaat Hussain as interim chairman of the group's software company Tata Consultancy Services
Even as uncertainty prevailed in the last few weeks over who will replace the recently expelled Tata Sons'chairman Cyrus Mistry at other group companies, the Tata Group today took the first step in clearing the air.
The board of Tata Sons said it has appointed 69 year-old Ishaat Hussain as interim chairman of the group's software company Tata Consultancy Services. He will replace current chairman and ousted chief of Tata Sons, Cyrus Mistry, who continues to hold key posts in several Tata group companies.
In a release issued to the BSE, TCS said, "Mistry has ceased to be the chairman of board of directors of the company and Hussain is the new chairman of the company."
The company has been further informed that Hussain shall hold office as chairman until a new chairman is appointed in his place, the release added.
Surprisingly, Tata Sons zeroed in on Ishaat Hussain as TCS chairman who was one of the two board members to have abstained from the holding company's board meeting late last month which decided to pull the plug on Cyrus Mistry.  Farida Khambata was the other board member who did not participate in that board meeting.
Another group company Tata Chemicals will also hold a board meeting later today to decide on Mistry.
A short profile of Ishaat Hussain
One of the oldest member of the Tata Group, Ishaat Hussain graduated in economics from St Stephens College, New Delhi. He is also a chartered accountant from the Institute of Chartered Accountants in England and Wales (FCA).
Hussain held the position of senior vice president and executive director of finance at Tata Steel for around 10 years. Later, he was on the board of the Indian Tube Company in 1981, which later paved his entry into Tata Steel in 1983 after the former was merged with the steel arm.
After having worked with the group for several years, Hussain was rewarded with an executive board position at Tata Sons in July 1999, before taking over as finance director of the holding company in July 2000.
Hussain also holds directors' position in several Tata group firms such as Tata Industries, Tata Steel and Voltas. Besides, he is also the chairman of Voltas and Tata Sky.
Hussain is also a member of the Securities and Exchange Board of India (Sebi) committee on insider trading and primary capital markets. He is also a member of the Confederation of Indian Industries finance committee.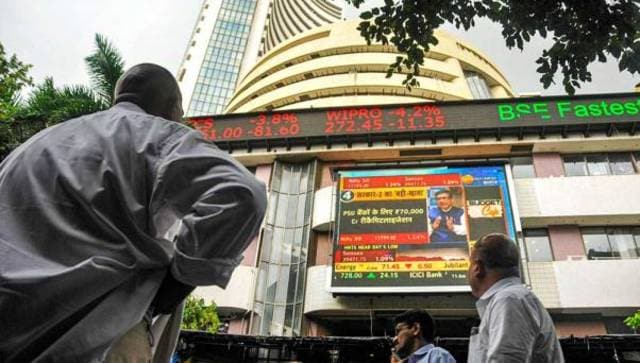 Business
At BSE, the top gainers were Tata Steel, Titan, Nestle India, Bajaj Finance and Tech Mahindra, while the top losers were IndusInd Bank, ICICI Bank, Power Grid, Hindustan Unilever and NTPC.
Business
Domestic market indices BSE Sensex and NSE Nifty 50 bounced back from intra-day lows, but ended the day in red at the closing bell on Thursday.
Business
The top gainers were HDFC, Bajaj Auto, IndusInd Bank, Kotak Bank and Axis Bank