Irdai's consumer-friendly move: To minimise exclusions in health insurance policy, enhance scope of coverage
The Irdai had from time to time issued guidelines on standardisation in health insurance and to enhance transparency and uniformity.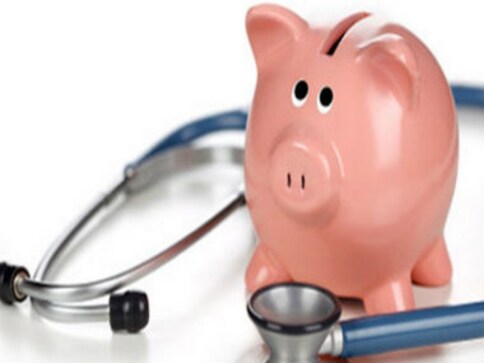 New Delhi:  In a significant consumer-friendly move, insurance regulator IRDAI on Tuesday said it has started the exercise to minimise the number of illness/diseases which are not covered under the health insurance policies.
The Irdai had from time to time issued guidelines on standardisation in health insurance and to enhance transparency and uniformity. These include standardisation of terminology to be used in health insurance policies and standard nomenclature and procedure for critical illnesses.
With the increase in the number of companies providing health insurance there is an increase in the number of products offered. It is desired that the industry adopts a uniform approach while incorporating the 'exclusions' as part of product design as well as for the wording of the 'exclusions'," it said in an order.
For the purpose, the regulator has set up a 10-member committee and asked it to submit its report in eight weeks. The panel is headed by Suresh Mathur, Executive Director (Health), Insurance and Regulatory Development Authority of India (Irdai).
The panel will examine the exclusions that are prevalent in the health insurance policies with a view to minimise the number and enhance the scope of insurance coverage.
"Rationalise the exclusions that disallow coverage with respect to new modalities of treatments and technologically advanced medical treatments. Identify the type of exclusions which shall not be allowed," said the terms of reference (ToR) of the panel.
The committee will also study "wordings/language of the exclusions and standardise the wordings" in a simple and easily understandable language.
It has also been tasked to examine the scope for "allowing individual specific and/or ailment/disease specific permanent exclusions at the time of underwriting so that the policyholders are not denied health insurance claims unrelated to the exclusions".
Find latest and upcoming tech gadgets online on Tech2 Gadgets. Get technology news, gadgets reviews & ratings. Popular gadgets including laptop, tablet and mobile specifications, features, prices, comparison.
World
A conservative challenge to President Barack Obama's cherished health care law pushed the federal government to the brink of a partial shutdown Monday, with the Senate expected to convene just hours before a deadline to pass a temporary spending bill
Business
Insurance Regulatory and Development Authority of India has asked insurers to identify policyholders or beneficiaries and disburse the claims.
Business
The change in premium after modification will be limited to +/- 5 per cent of the existing rates.