Iran oil exports fall before U.S. sanctions: global banking group
NEW YORK (Reuters) - Iranian oil exports are declining ahead of a second round of U.S.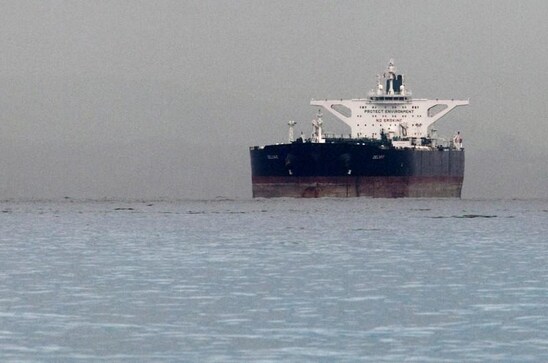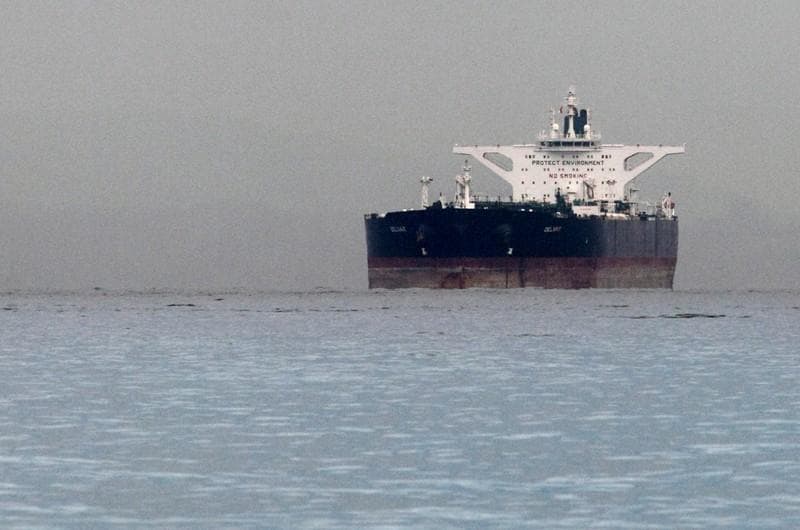 NEW YORK (Reuters) - Iranian oil exports are declining ahead of a second round of U.S. sanctions to be imposed on Nov. 4 and Iran's economy is likely to contract 3 percent this year and 4 percent in 2019, the Institute of International Finance said on Tuesday.
Exports of crude oil and condensates have declined by 0.8 million barrels a day (mbd) from April to September 2018, the IIF, which represents major banks and financial institutions from around the world, said.
It said crude oil and condensates exports were 2.8 mbd in April and are now estimated at 2.0 mbd in September.
The IIF said in an updated note on Iran's economy that oil exports are falling even although Iran is selling key grades at a deep discount and using its own tankers to ship products to China and India at no extra cost.
The IIF said Iranian shippers were also providing generous payment terms and, in some cases, accepting euros and Chinese yuan instead of U.S. dollars. The IIF said barter trade and cash could play a bigger role as U.S. sanctions are enforced.
The updated report comes as U.S. President Donald Trump and Iranian President Hassan Rouhani exchanged taunts at the United Nations General Assembly on Tuesday.
The remaining parties to the 2015 Iran nuclear deal, which curbed Iran's nuclear program in exchange for sanctions relief and from which Trump withdrew the United States in May, agreed on Monday to work to maintain trade with Tehran despite scepticism this is possible as U.S. sanctions to choke off Iranian oil sales resume in November.
In a statement after a meeting of Britain, China, France, Germany, Russia and Iran, the group said they were determined to develop payment mechanisms to continue trade with Iran despite scepticism by many diplomats that this will be possible.
The European Union's plans for a "special purpose vehicle" (SPV) designed to circumvent U.S. sanctions against Iran's oil exports is deeply counterproductive, U.S. Secretary of State Mike Pompeo said on Tuesday.
Several European diplomats said the SPV idea was to create a barter system, similar to one used by the Soviet Union during the Cold War, to exchange Iranian oil for European goods without money changing hands.
The IIF said such a system would likely fail to persuade major European companies to do business with Iran for fear of U.S. sanctions.
"Iran may continue to be committed to the 2015 nuclear deal providing the EU and others do the same," the IIF said. "However, failure to renegotiate the deal with the U.S. would likely bring about even deeper damage to Iran's economy," it added.
(Reporting by Lesley Wroughton; Editing by James Dalgleish)
This story has not been edited by Firstpost staff and is generated by auto-feed.
Business
By Stephen Nellis (Reuters) -Apple Inc on Monday said it will offer the ability to store state-issued identification cards digitally on iPhones and that it is working with the U.S. Transportation Security Administration to accept the digital IDs at airports, one of several updates to the software that runs on its devices. It also showed updates to its FaceTime video chat app, adding the ability to schedule calls with multiple attendees and making the software compatible with Android and Windows devices.
Business
LONDON (Reuters) - The bosses of all airlines flying passenger services between Britain and the United States called on Monday for the countries' governments to relax COVID-19 restrictions to reopen travel routes between the two countries. After more than a year of restrictions, the CEOs of American Airlines, IAG unit British Airways, Delta Air Lines, United Airlines and JetBlue Airways Corp said high vaccination rates in both countries meant travel could restart safely. The push for reopening trans-Atlantic routes on Monday comes ahead of meetings between U.S.
Business
BRUSSELS (Reuters) - The European Union's patience towards Britain over Brexit arrangements in Northern Ireland is wearing thin and the bloc will consider its options should Britain continue its "confrontational path", an EU official said on Monday.