IOC, Gail to pick up 49% stake in Adani Group's Rs 5,000-cr LNG project in Odisha
While IOC will take 38 percent, Gail will pick 11 percent stake in the proposed 5-million tonne a year LNG import terminal at Dhamra by 2018-19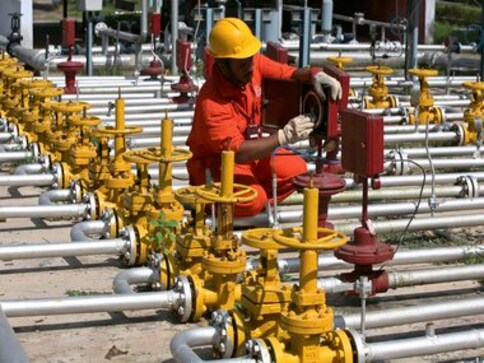 New Delhi: State-owned refiner Indian Oil Corporation (IOC) and gas utility Gail India Ltd will on Wednesday sign a pact to take 49 percent stake in Adani Group's Rs 5,000-crore Dhamra LNG project in Odisha.
While IOC will take 38 percent, Gail will pick 11 percent stake in the proposed 5-million tonne a year liquefied natural gas (LNG) import terminal at Dhamra by 2018-19.
Adani Petroleum Terminal Pvt will hold 49 per cent in Dhamra LNG Terminal Pvt Ltd - the firm setting up the LNG plant. The remaining 2 per cent interest will be held by financial institutions.
Sources said a formal agreement signing ceremony is planned for tomorrow where Oil Minister Dharmendra Pradhan, who also hails from Odisha, will also be present.
IOC had last year signed up to use 60 per cent of the terminal capacity for importing gas for its refineries at Haldia in West Bengal and Paradip in Odisha.
Gail too had signed up for 1.5 million tonnes of the terminal's regassification capacity.
Gail and IOC were initially bargaining for 50 per cent stake in the project, but Adani wanted to retain controlling interest.
Equity in the Adani terminal follows Gail dropping plans in March last year to set up a floating LNG import terminal at Paradip. IOC too had in 2012 signed an MoU with Dhamra LNG Port Corp Ltd (DPCL) to develop an LNG terminal at the port.
After shelving their respective plans, the firms in May last year signed a pact with Dhamra LNG Terminal Pvt, a firm owned by Adani Enterprises.
Dhamra will be the sixth LNG project announced on the east coast. While GAIL has dropped plans of a 4-mt project at Paradip, Petronet LNG, a firm in which Gail and IOC are promoters, has shelved plans to set up a 5-mt a year LNG import facility at Gangavaram in Andhra Pradesh.
Gail, along with GdF and Shell, has proposed a 3.5-mt floating LNG terminal at Kakinada while IOC is building a 5-mt facility at Ennore in Tamil Nadu.
Real estate player Hiranandani Group is looking to set up a Rs 2,400-crore, 4-mt floating LNG import terminal off Haldia in West Bengal.
With Gail, which owns and operates bulk of the nation's cross-country pipelines, and IOC, whose refineries are a big user of gas, joining Dhamra, the fate of LNG terminals in Andhra Pradesh is uncertain. Dhamra can meet all of the demand
in Odisha and Andhra Pradesh.
Dhamra port in Bhadrak district of Odisha is an all-weather deep water port, sources said.
Gail in October 2013 had signed an MoU with the Paradip Port Trust for setting up of the LNG import terminal. While the port was to invest Rs 650 crore in breakwater and dredging, Gail was to invest Rs 2,458 crore for the 4-mt terminal which can be expanded to 10 mt. The plan was, however, dropped in March last year.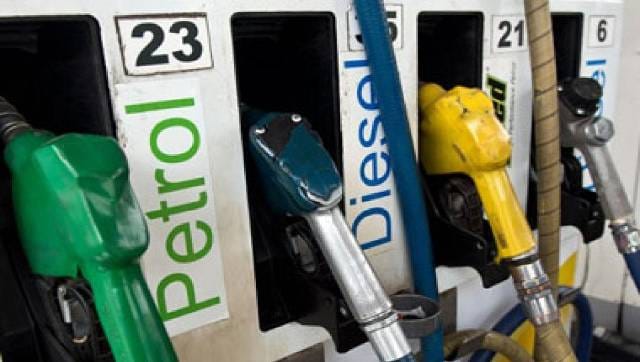 India
Petrol and diesel price today: In Delhi, petrol prices remained at Rs 101.84 a litre while the rate of diesel was at Rs 89.87. Check latest rates in your city. Latest Petrol and diesel prices at Firstpost.com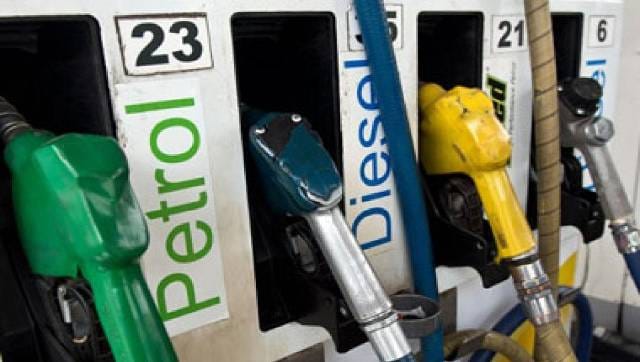 India
Petrol and diesel price today: In Mumbai, petrol can be bought at Rs 107.83 per litre and diesel costs Rs 97.45 for one litre. Check latest rates in your city. Latest Petrol and diesel prices at Firstpost.com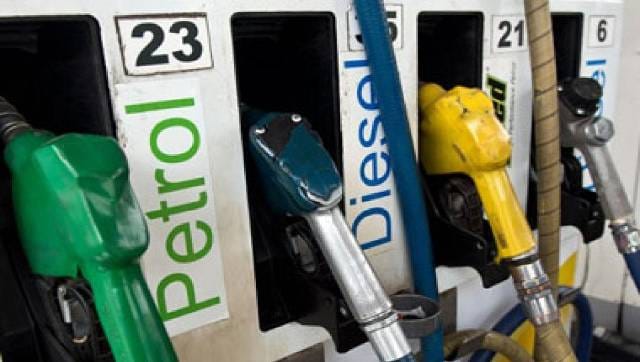 India
Petrol and diesel prices: Petrol price in Delhi stands at Rs 101.84 per litre while diesel is available for Rs 89.87. In Mumbai, petrol is retailing at Rs 107.83, while diesel costs Rs 97.45. Read below to find out fuel prices in your city.