Investors pump in Rs 1 lakh cr in MFs in July after June redemption
With this, total net inflow in MF (mutual fund) schemes has crossed over Rs 1.93 lakh crore in April-July of 2016-17
New Delhi: Investors pumped in a staggering over Rs 1 lakh crore into various mutual fund schemes in July, with liquid and income segments contributing most to the inflow.
This follows an outflow of Rs 21,535 crore in June.
According to data from the Association of Mutual Funds in India (Amfi), investors poured in a net of Rs 1,02,720 crore in MF schemes last month.
With this, total net inflow in MF (mutual fund) schemes has crossed over Rs 1.93 lakh crore in April-July of 2016-17.
In comparison, fund houses had witnessed an inflow of Rs 2.05 lakh crore in the year-ago period.
The liquid or money market funds category saw Rs 54,212 crore being brought in last month. Income funds too saw net inflows of Rs 43,913 crore. However, equity and equity linked schemes saw an inflow of Rs 2,500 crore.
Liquid funds mainly invest in money market instruments like commercial papers, have a lower maturity period and do not have any lock-in period. An income fund focuses on current income, either on a monthly or quarterly basis, as opposed to capital appreciation.
"The hybrid category is continuing to witness good positive flows. While equity open-ended fund net sales are positive, purchase-to-redemption ratio is much better in the hybrid category. We are witnessing more flows in hybrid products, including balance funds... and other similar funds," Bajaj Capital National Head Mutual Funds Anjaneya Gautam said.
The inflow is in line with BSE's benchmark Sensex rising 3.7 percent last month.
The huge inflow has also pushed the asset base of mutual fund industry, comprising 42 active players, to an all-time high of Rs 15.2 lakh crore in July-end, from Rs 13.81 lakh crore in the preceding month.
Find latest and upcoming tech gadgets online on Tech2 Gadgets. Get technology news, gadgets reviews & ratings. Popular gadgets including laptop, tablet and mobile specifications, features, prices, comparison.
Business
Mutual funds have added a whopping Rs 3 lakh crore to their asset base in 2018 and the uptrend may continue in the new year, helped by a consistent rise in the SIP flows and strong participation of retail investors despite volatile markets.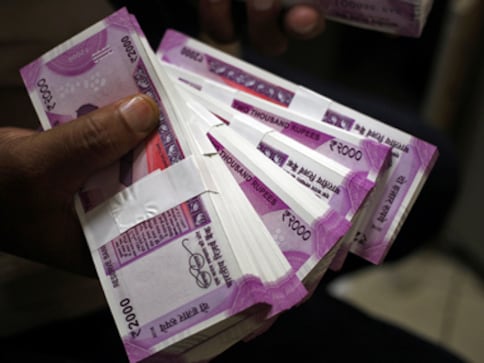 Business
Investors pumped in more than Rs 1.11 lakh crore in equity-oriented mutual fund (MF) schemes in 2018-19, a decline of 35 percent compared to Rs 1.71 lakh crore inflows in 2017-18, according to the industry data
Corporate
As per the latest data compiled by market regulator Sebi, mutual funds purchased shares worth Rs 17,483 crore last month, while they sold stocks worth Rs 11,543 crore - a net inflow of Rs 5,940 crore.